Strategy with Kristy: David "Doc" Sands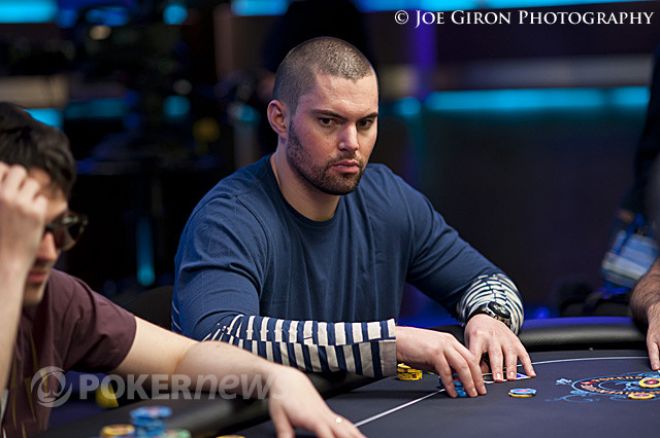 David "Doc" Sands is one of the most consistant tournament players on the circuit. In the past six years, he has amassed more than $4.8 million in online and live tournament winnings. His most recent claim to fame is finishing second in the World Poker Tour L.A. Poker Classic this past February for $806,000. Before heading off on a trip full of tournament poker, Sands took some time out to serve as guest on the latest Strategy with Kristy podcast.
Here is a snippet from the interview in which Sands answers a listener question:
I used to play multi-table tournaments online for a living. Obviously, since Black Friday, I can't do that anymore. I've transitioned to playing live small-to-medium buy-in tournaments and traveling a little bit to do so. Because of the variance in tournaments, I've found it very difficult making a living playing live tournaments. How do you deal with the variance that comes with playing live tournaments?
Yeah, that's a really good question. I mean, the variance is huge in both online and live poker, but the travel costs associated with traveling make it more difficult to put up with. I think I've always been meticulous with my bankroll management. I was fortunate to have quite a few big scores early on in my career. I recognized that even though I was a really good player, those scores were also a product of running well in tournaments, so I put quite a bit of money aside.
I just made sure that when I had a big score, I didn't go spend it on frivolous things. I put it away for an inevitable downswing going forward. I think the important thing to remember is that when you hit a big score, for a large multiple of your buy-in, it doesn't mean that you now have that money and you should go spend it on something. It basically means that that money has been added to your bankroll. You should incorporate it into your bankroll management techniques.
Another good way to help with the variance is just to start playing some cash games. You can really earn a more consistent stream of income playing cash games, and you can also do it locally pretty much anywhere you live so that enables you not to have travel costs. You also have a source of income that mitigates the big swings of tournaments.
Tune in every week for new episodes of Strategy with Kristy. Feel free to send in questions, ideas or suggestions for the podcast to kristy@pokernews.com. Also remember to follow PokerNews on Twitter for up-to-the-minute news.