The Best 5 Tips for 888poker's KO Games Bounty Tournaments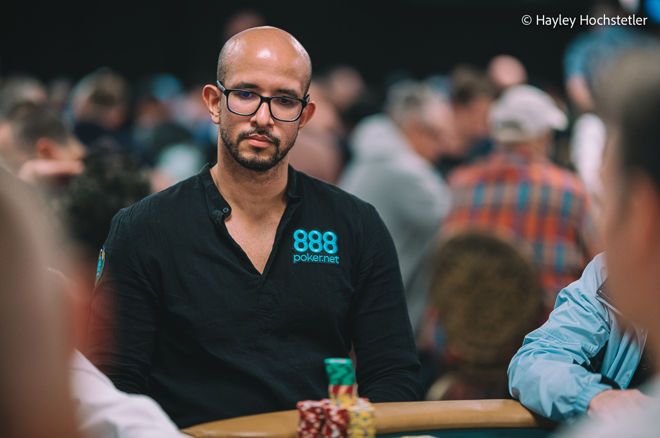 The KO Games on 888poker has more than $2 million up for grabs across the action-packed festival and is headlined by the $500,000 GTD KO Games Mystery Bounty Main Event.
The online poker series runs until November 22 and has already seen some players walk away with sizeable paydays. And for you to do the same, it may be wise to brush up on some strategy for bounty tournaments.
Thankfully, 888poker ambassador Alexandre "Cavailito" Mantovani has departed some of his wisdom to help you pick up as many bounties as possible.
1. Bounties Change the Pot Odds of All-In Hands
In bounty tournaments, a portion of the buy-in goes into the regular prize pool while the remainder goes into the bounty prize pool. The bounty section only comes into play when a player moves all in.
Imagine when someone shoves, that is virtually adding more chips to the pot, thus increasing the pot odds. This makes it more attractive for any opponent who covers them to call. This affects how wide you should call and when you should commit your entire stack.
2. Don't Tighten Up When You're Short
When you're a short stack in bounty tournaments, more people are going to be gunning for you to get your bounty. This often prompts players to tighten up. However, opponents will be coming at you with weaker hands in the hopes of getting lucky. The best way to play against weaker ranges is by widening your value range.
If in a normal situation, the weakest hand you're going to move all-in with is ace-jack, consider adding in hands like ace-ten and ace-nine into your range.
This applies to jamming with pocket pairs, if pocket sevens is the smallest pair you're willing to risk it all with, then think about including pocket sixes and so on.
Have You Joined the Awesome 888poker Discord Channel?
3. Playing as a Big Stack
When you're a big stack in a bounty tournament and cover everyone at the table, you are going to want to adopt a more aggressive strategy. You should be trying to put opponents all-in pre or post-flop.
Many people make the mistake of playing tighter against a big stack and that's not the right adjustment. You can pick plenty of chips as players will fold too much.
You will also be in a position to hunt the bounties more often, without being at risk to other players.
4. Playing a Bounty Event as the Short Stack
You are going to get more action as the short stack compared to when you're chip-leading, so you should be choosing hands with good playability. You should not be afraid of getting your stack in the middle with slightly weaker hands than you would normally.
The upside of doubling up and being able to cover players is way more valuable than waiting for the next pay jump.
---
Read More: "sezon1th" & "kiskutya23" Bag Five-Figure Scores in 888poker KO Games
---
5. Pay Jumps are Less Important
As alluded to in the point above, pay jumps are less important in bounty tournaments as there are two separate prize pools. First-place payouts are very low compared to the buy-in so you shouldn't only be focusing on making the money and laddering up.
Eliminating opponents is a huge part of getting value in these events and if you win a bounty tournament, you also get you're own bounty so make sure you have a good one.
Begin Your Quest for KO Games with an 888poker Welcome Bonus
Now is the perfect time to join 888poker if you have not already done so. Download 888poker via PokerNews, create your free account, and 888poker will give you a free $88 worth of cash game and tournament tickets – this is a free £20 for residents of the United Kingdom – just for reaching this stage.
Your first deposit is matched 100% up to $400 in the form of a releasable bonus. You have 90 days to release as much bonus as you can. Contact 888poker support for more details.