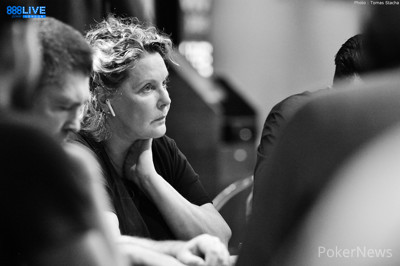 Xiaohe Tan was all in for 35,000 with the
and Thomas Muehloecker looked her up with the
. The board came
and Tan doubled.
Soon after on the same table, Elias Christodouiou ended up all in and at risk with the
and Geoffrey Mooney held the dominating
. The board iof
brought no help and Mooney claimed the pot.
Last but not least, Luis Alberto Gonzalez got his last 80,000 in with
and Florence Allera took the flip with the
. On a board of
, the pocket pair remained best and Gonzalez joined the rail. Towards the end of the first level of the day, almost 50 players have been eliminated.