Just before the break we witnessed a huge hand take place that didn't even see a flop.
It happened when a middle-position player opened for 1,200 and a gentleman, who would only give his name as "Eddie T", flatted from the button. Hoang Anh Do, who you may recall won the the Asia Pacific Poker Tour Cebu Main Event for PHP 5,927,000 in April of last year, then three-bet to 3,600 from the big blind, the original raiser flatter, and Eddie T four-bet to 10,000.
Not to be outdone, Anh Do five-bet to 22,000, the middle-position player folded, and Eddie T responded with a six-bet to 34,000. Anh Do, who had about 53,000 behind, thought for about four minute before moving all in for 75,000. It seemed a snap-call might follow, but instead Eddie T hit the tank. "Button versus big blind, this is sick," he said as he tried to talk through the hand.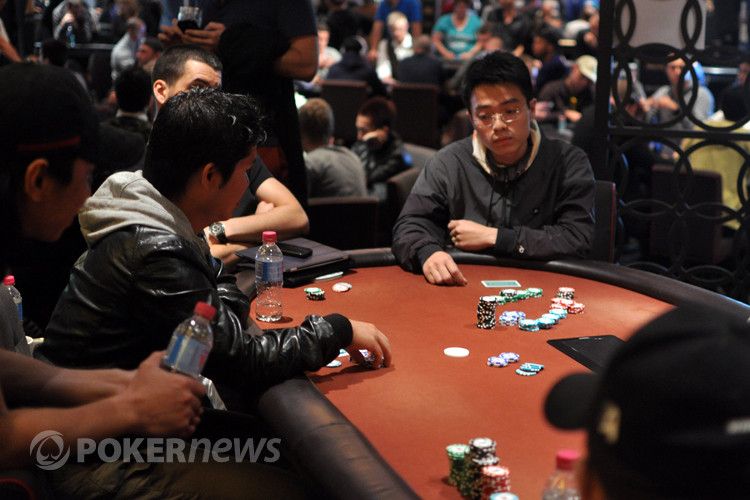 By this time a crowd had gather around the table to watch the action. A call would cost Eddie T the vast majority of his remaining chips, but if he folded he was giving up about 40% of his stack. Eventually he settled on the latter, but not before showing
. The entire table was shocked Eddie T had folded, and neither they nor him would get any satisfaction as Anh Do sent his cards to the muck unseen.