Olympians David Wise, Katie Uhlaender, and Nick Goepper Discuss Enthusiasm for Poker

Level 6 : 1,000-2,000, 200 ante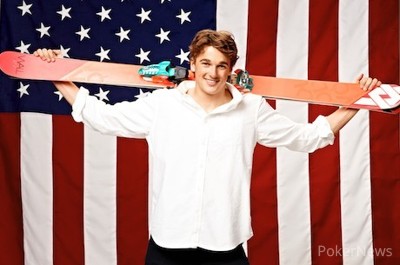 The Winter Olympics in Sochi kicked off today, and Team USA will be out in full force hoping to bring home more gold medals than there are gold bracelets in several years' worth of World Series of Poker editions. Many athletes competing at the Winter Games have worked hard to position themselves for Olympic glory, but they also enjoy competition outside of their respective sports, including playing poker.
Three of the Team USA Olympians — David Wise, Katie Uhlaender, and Nick Goepper — are a few of America's best hopes for bringing home gold medals, and they aren't shy about sharing their enthusiasm the game of poker. To them, poker may not require much physical athleticism, but it does require the same mental toughness that has helped push them to the forefront of their individual Olympic sports.
In a recent feature article on PokerNews, author Michael Friedman talked with Wise, Uhlaender, and Goepper. You can read the article by clicking here.