Day 2 of the $100,000 Challenge Starts at 2:10 p.m.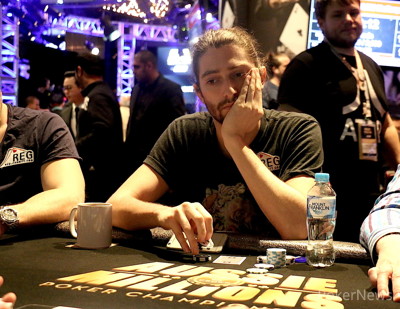 Yesterday, a total of 29 players signed up for the 2016 Aussie Millions $100,000 Challenge. The action didn't stop there, as eight reentries were made, making for a total of 37 entries. Registration is still open, however, so that number might just grow a bit more. Play starts at 2:10 p.m. local time, and players are still able to sign up or reenter till the end of the first level of play.
The first level to be played is an hour long and will see 2,000/4,000 blinds with an ante of 500. Signing up now will get players a crisp 100,000-chip starting bank and two fresh time-breaker chips.
Some players had to get a bit used to the shot clock yesterday, but soon enough everyone had the hang of it. With just 30 seconds to act on every decision, the tournament sometimes looked more like a limit event than a no-limit hold'em tournament. Even players that are known to take their time in normal tournaments got used to the fast-paced action.
The chip lead is in the hands of Stephen Chidwick and Brian Rast, who both bagged the exact same 387,500 (97 big blinds) on their first bullet. Igor Kurganov reentered no less than three times and made it through on his fourth bullet with 120,500 in chips (30 big blinds).
The short stack coming into the day is Paul Newey, who brings 59,500 (15 big blinds).
Today's plan is to play down to a final table. Jason Somerville is there to witness it all and talk you through it on the Aussie Millions live stream over on RunItUp.tv. The live stream starts at 2:30 p.m. with hole cards up on half-hour delay. The table that is featured will be randomly selected, and each and every break switched out for a new table.
PokerNews.com will be here to bring you updates from the first preflop raise till the last river card, and we'll be bringing you payout information as soon as registration closes after the first level of play. Stay tuned.