David "MonkeyBausss" Laka Becomes the First EPT Online Champion for $143,567 in the PokerStars EPT Online 03: $5,200 NLHE [8-Max, High Roller]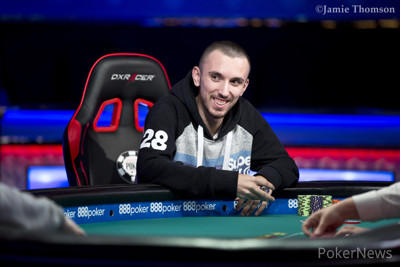 After almost six hours, the first PokerStars EPT Online champion has been crowned and it is David "MonkeyBausss" Laka who is going into the history books as the winner of EPT Online 03: $5,200 NLHE [8-Max, High Roller]. He claimed the famous EPT trophy and $143,567 when he overcame Pascal "Pass_72" Lefrancois heads-up in a field which attracted 87 unique players and 44 reentries for a total prize pool of $655,000.
Laka has over $1,600,000 in live tournament cashes with his last result taking place at the EPT in Prague back in 2018. He has also collected several cashes online already but this is his biggest score ever after coming in second-place during WCOOP-08-H: $1,050 NLHE [Progressive KO], $750K Gtd for $59,792. Lefrancois was the other player to collect over a ton today to add to his already impressive resume of over $5 million live results. Lefrancois's cash today comes in his top three of online cashes behind a SCOOP win earlier this year and High Rollers win in 2019.
As expected, the final table and actually the whole tournament was filled with some of the bigger names in the poker world. The other players on the final table included Artem "veeea" Vezhenkov, Vyacheslav "VbV1990" Buldygin, "zufo16", Jon "apestyles" Van Fleet, and Chris "ImDaNuts" Oliver.
PokerStars EPT Online 03: $5,200 NLHE Final Table Results
| Place | Player | Country | Prize |
| --- | --- | --- | --- |
| 1 | David "MonkeyBausss" Laka | Spain | $143,567 |
| 2 | Pascal "Pass_72" Lefrancois | Canada | $111,234 |
| 3 | Artem "veeea" Vezhenkov | Russia | $86,183 |
| 4 | Vyacheslav "VbV1990" Buldygin | Russia | $66,774 |
| 5 | "zufo16" | Croatia | $51,736 |
| 6 | Jon "apestyles" Van Fleet | United States | $40,085 |
| 7 | Chris "ImDaNuts" Oliver | United States | $31,057 |
Race to the Money
When the day started, 29 players were seated and that number quickly swelled to 67 by the time the first break came around. Laszlo "omaha4rollz" Bujtas was the first player to go through all three bullets within the first hour when he got his short stack in and couldn't get any help.
But Bujtas wasn't the only one who couldn't get things done today, players like Sergi "srxakgirona" Reixach, Anatoly "NL_Profit" Filatov, Fedor "CrownUpGuy" Holz, Christian "WATnlos" Rudolph, Timothy "Tim0thee" Adams, Vicente "vicenfish" Delgado,Artur "mararthur1" Martirosian, Joao "Naza114" Vieira[, and [b]Steve "Mr. Tim Caum" O'Dwyer[/b] all used their three bullets before the late registration period closed.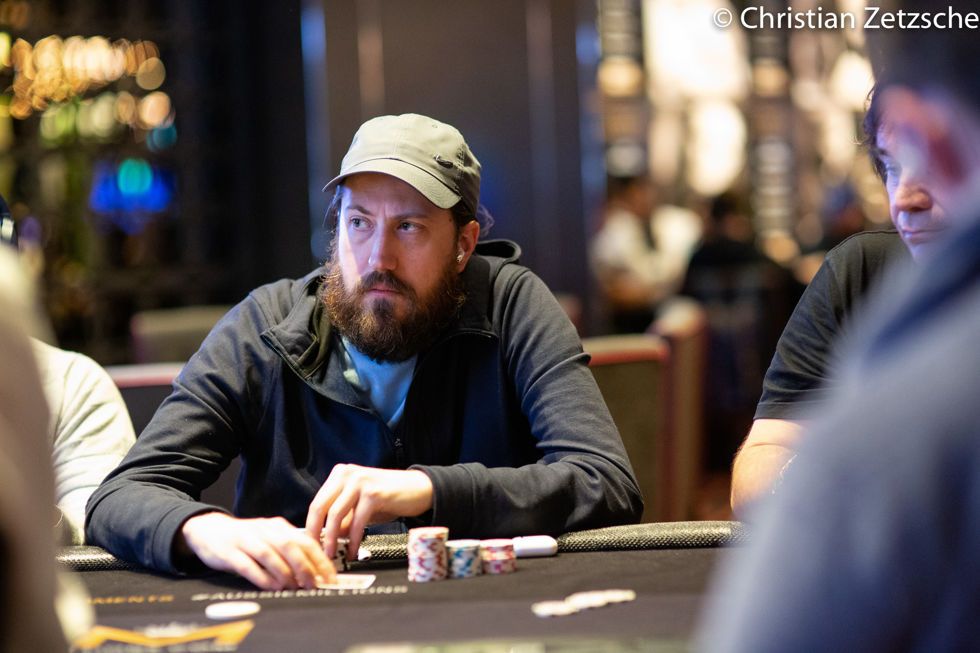 After it wasn't possible to enter anymore, it would take 90 minutes before it was time for the bubble as only 15 players would get paid. Guntis "poker@luffyD" Aleskins ended up being the bubble boy when he ran his ace-trey into the eight-trey of Lefrancois. The two eights on the flop burst the bubble on the final two tables.
From Fifteen Players to One Winner
Matthias "iambest2" Eibinger, Andrey "Kroko-dill" Zaichenko, Lucas "YRWTHMELTHR" Greenwood, "Lavrik-mastr", and "Pimmss" all busted before the final table bubble. But that bubble proved to be an interesting one as Christoph "26071985" Vogelsang, Parker "tonkaaaa" Talbot, and Pascal "Päffchen" Hartmannall busted in the same hand to Laka to get to a final table with only seven players.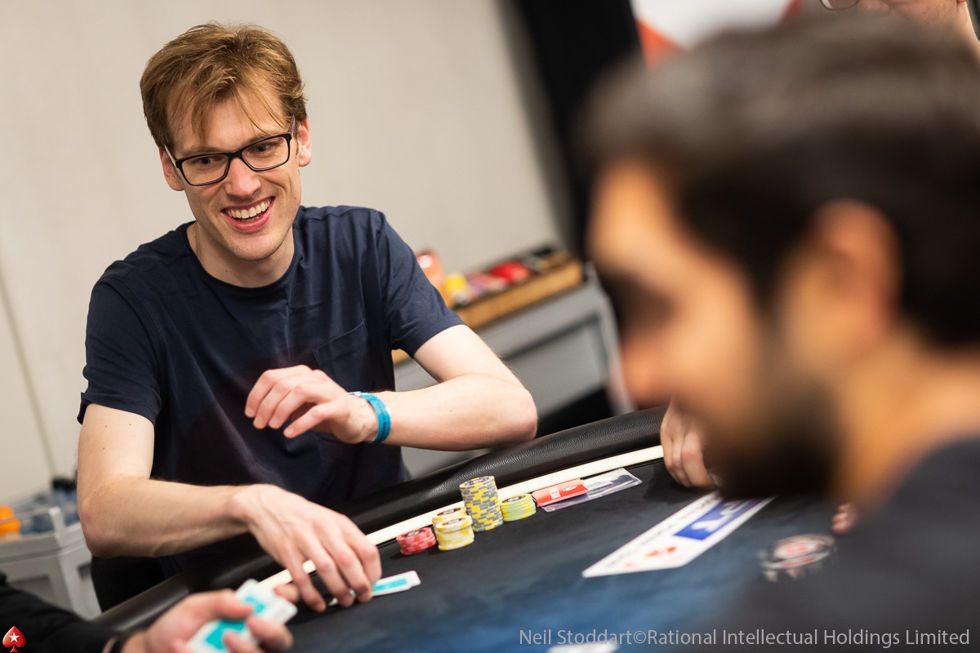 Oliver lost the majority of his chips when he doubled Lefrancois up and then gave the rest to Vezhenkov. A few minutes later, Van Fleet fell to him too before "zufo16" was eliminated by Laka almost 30 minutes later. Buldygin was then busted by Vezhenkov but he couldn't keep hold of those chips as he was next to go just after the final break of the day when he ran his sevens into the kings of Laka.
Laka went into the heads-up battle with more than 80% of all the chips in play and kept the pressure on Lefrancois. In the fifth hand, Lefrancois got his last eight big blinds in with jack-eight and was called by Laka who held king-ten. The queen-king-king flop immediately dashed any hope Lefrancois had of doubling up as he was drawing dead and he knew he would finish in second place.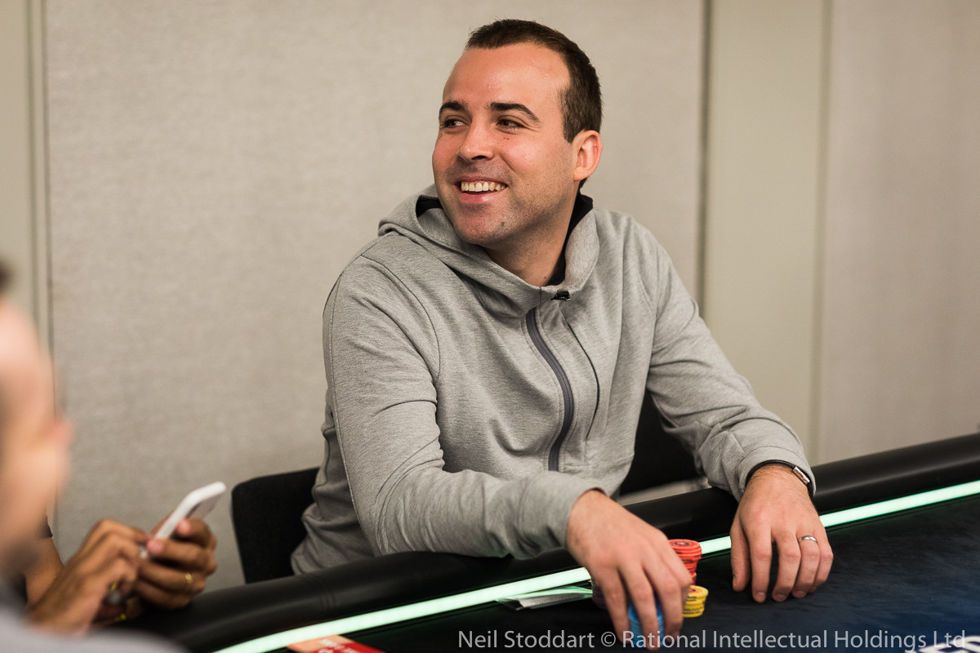 PokerNews will be back on Monday, November 9 with continued coverage of Day 2 of the EPT Online 01: $1,050 NLHE [Arena Championship] and the final day of EPT Online 02: $10,300 PLO [6-Max, PLO High Roller]. We will also bring you all the updates of two brand-new tournaments: EPT Online 04: $530 NLHE and EPT Online 05: $1,050 NLHE [8-Max, Win the Button] so make sure to follow it all!