"Remi" Picks Off Rheem; Pihela Makes Broadway to Double

Level 19 : Blinds 5,000/10,000, 10,000 ante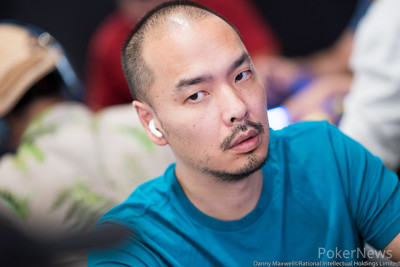 Chino Rheem was just moved to a new table with Michael Wang, Jack Salter, and Ben Diebold.
"This is one tough table," Rheem said upon taking his seat.
"Me? I don't know how to play this game," Diebold joked as Rheem got involved in one of his first hands dealt from the big blind, calling a raise to 23,000 from Remigiusz Wyrzykiewicz.
Both players checked the
flop before Rheem led out for 35,000 on the
turn. Wyrzykiewicz called, then called another bet of 80,000 on the
river.
"Tens are good. Jacks are good. Whatever you have," Rheem said as he showed
. Wyrzykiewicz turned over
to take the pot.
"I just set myself up to give it away to my friend, whatever your name is. How are you supposed to pronounce that," Rheem said as he took a look at Wyrzykiewicz's player ID. "That's the longest name I've ever seen. I'm just going to call you Remi."
The next hand at this table, Igor Pihela got his last 117,000 in the middle against Salter with
against
.
Salter paired his ace on the
flop and Pihela stood up and prepared to make his exit, but the
on the turn improved him to a straight and he secured the double up on the
river.