Fisz Goes on a Rollercoaster

Level 19 : Blinds 5,000/10,000, 10,000 ante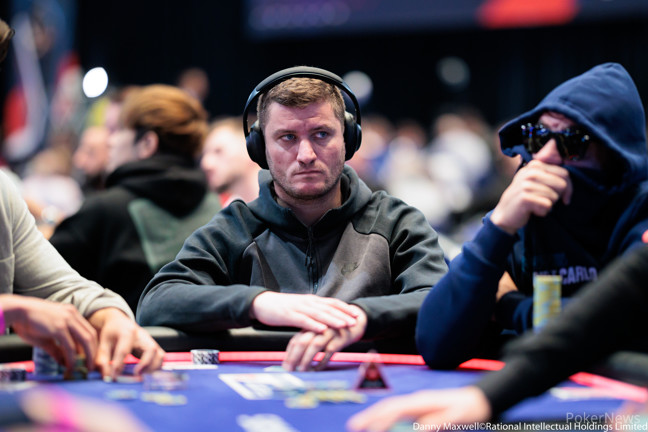 Orpen Kisacikoglu opened to 20,000 from early position and was called by Elias Fisz and Salvatore Camarda from the cutoff and the big blind.
Action checked to Fisz on the K♠Q♥3♣ flop and he bet 30,000. Only Camarda called. The 6♥ turn checked through to the A♦ river and Camarda led out for 70,000 and was snap-called. Camarda has the goods, as he held the J♥10♥ for the rivered nuts.
"Oh my god," exclaimed Fisz repeatedly until the next hand was dealt. When action folded to Fisz, he moved all in for 219,000 and was quickly called by Pieter Aerts from the big blind.
Elias Fisz: JxJx
Pieter Aerts: A♦Q♦
It was a classic race, but this time the pocket jacks held out as the board ran out with the 10♦8♣4♣K♠6♦.