Balci Spikes the Turn to Double

Level 29 : Blinds 100,000/200,000, 200,000 ante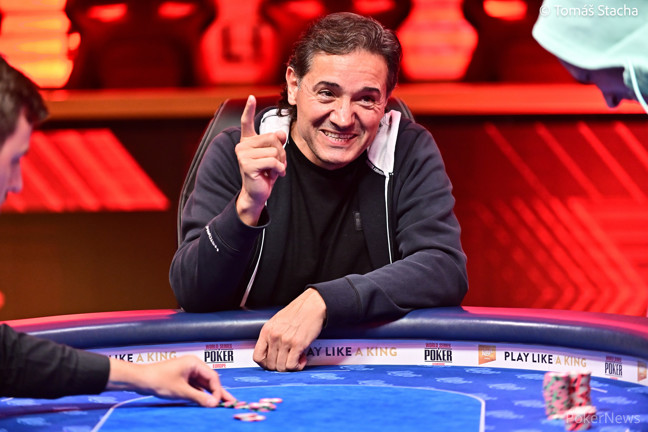 Dorel Eldabach raised to 600,000 in the small blind and Ali Balci defended his big blind, leaving himself 750,000 behind.
The flop came 7♠Q♣5♦ and Eldabach put Balci all in, and Balci called off his last chips.
Ali Balci: A♣Q♦9♦6♦
Dorel Eldabach: A♠Q♥8♣7♥
Eldabach was ahead with two pair, but Balci hit the 9♣ on the turn as he made a higher two pair.
The river came the 4♠ and Balci doubled up.