Berman Cracks Matakis' Kings

Level 6 : 300/500, 500 ante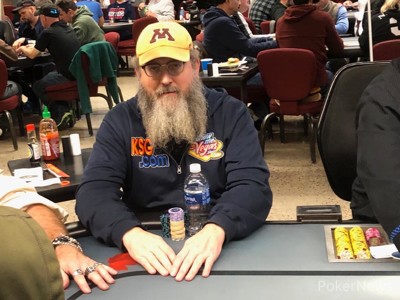 Ian Matakis was under the gun and raised to 1,200. He was called by the cutoff as well as Scotter Clark, who was on the button. Brad Berman then three-bet all in for 15,500 from the small blind. When action was back on Matakis, he announced he was all in and both the cutoff and Clark got out the way.
Brad Berman:

Ian Matakis:
Upon seeing Matakis' hand, Berman remarked that he did not like his chances as he tabled his own. He liked his chances much better as the flop came
, giving him nine newly-found outs. One of those nine came on the turn
to score him the flush and the double as the river fell
to finish the runout.
Matakis confirmed the amount and sent the chips to the dealer to pay off Berman, bringing him back to under starting stack after appearing to have chipped up a bit in the recent past.