Seat 3: Niklas Hambitzer -- 3,100,000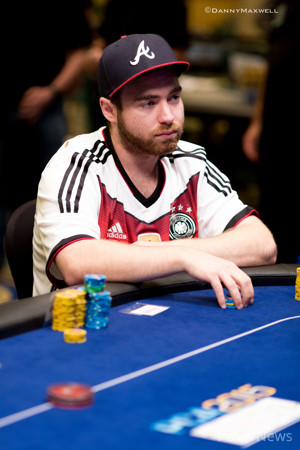 European Niklas Hambitzer is one of many poker players who has relocated from Germany to England, now residing in London. He's an online player with no live tournament results, but that has changed and changed in a big way after he found his way to the final six of this event.
Hambitzer grinds multi-table tournaments and sit-and-gos online, and he has done very well for himself. He qualified for this event through a $700 qualifier towards the end of 2014 and will enter Day 6 fourth in chips.