The Run It Up Reno IX $600 Main Event began with 760 runners – a RIU record – and on Monday the final nine returned to the Peppermill Resort to battle down to a winner. That ended up being a familiar face at RIU Reno in Jordan Spurlin.
"It feels pretty good. I've had a few deep runs but I've always ended up getting third or fourth in the main, so feels great," Spurlin said after the win. "Third [RIU] trophy overall though, so pretty happy about that."
The $66,000 first-place prize also marked a career-high score for Spurlin.
"I was trying to get it this summer, but no luck there. Just come to Reno and you can do it."
Prior to the win, Spurlin's best cash was $51,559 for finishing fifth in the 2017 World Series of Poker Event #41: $1,500 Pot-Limit Omaha. He also took sixth in the 2019 WSOP Event #60: $1,500 Pot-Limit Omaha 8 or Better for $47,118.
"Mission accomplished," Spurlin added. "It's always a little bit brutal because the biggest pay jump is always the last one, so if you don't win the tournament it's a little bit unfortunate. It feels great."
Final Table Results
| Place | Player | Prize |
| --- | --- | --- |
| 1 | Jordan Spurlin | $66,000 |
| 2 | Vincent Newland | $40,200 |
| 3 | Colton Blomberg | $27,000 |
| 4 | Jon Swift | $19,600 |
| 5 | Daniel Sisemore | $15,100 |
| 6 | Sung Song | $12,200 |
| 7 | Bohao "Andy" Zhu | $10,080 |
| 8 | Voislav Ivanovski | $8,328 |
| 9 | Khoa Tran | $6,750 |
Final Table Action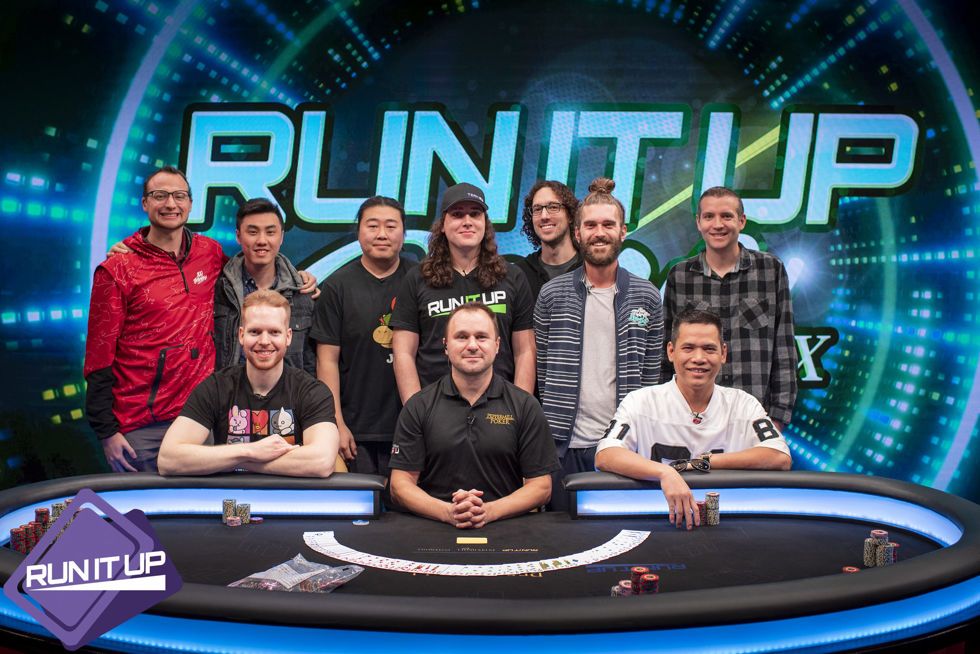 The day couldn't have gotten off to a faster start as two players fell in the first two hands of play. Khoa Tran was the first to bust losing a flip with pocket fives to Daniel Sisemore's ace-jack, and then Voislav Ivanovski followed him out the door after he bluffed the turn out of the big blind only to see Colton Blomberg roll over a club flush.
Not long after, Bohao "Andy" Zhu raised with kings and was called by Blomberg, who promptly flopped trip aces holding ace-deuce in the big blind. Blomberg check-called Zhu's shove and the former locked it up when the turn improved him to a full house.
Sung Song took his leave after losing a flip with pocket threes to Jon Swift's ace-ten all in preflop, and then Sisemore failed to win a flop of his own getting it in preflop holding ace-king suited and bricking against Vincent Newland's two black tens.
Swift was next to go failing to get luck with ace-seven against Blomberg's pocket jacks, and then a marathon three-handed match ensued. The chips rotated between the triumvirate before the short-stacked Blomberg jammed the button with ten-deuce only to have Spurlin re-jam from the small blind and hold with pocket fours.
Spurlin began heads-up play with a healthy lead and it didn't take long for the chips to go in. Newland held queen-jack but was dominated by the ace-queen of Spurlin. Newland failed to get lucky and had to settle for second place and $40,200 in prize money.
Jason Somerville and company will return to the Peppermill Resort from April 3-13, 2020 for the 10th edition of Run It Up Reno!
Here's a look at all those who won trophies at the RIU Reno IX:
| Tournament | Entries | Prize Pool | Winner | Prize |
| --- | --- | --- | --- | --- |
| $440 Mini Main Event | 409 | $158,692 | John Gribben | $30,000 |
| $235 CSOP Charity Event | 103 | $7,900 | Jon Pardy | $5,000 |
| $125 6-Max T.O.E. | 103 | $9,991 | Jon Turner | $2,400 |
| $235 Short Deck | 116 | $22,504 | Cory Tardy | $5,690 |
| $125 NL Bomb Pot | 216 | $20,952 | Darren Sweetland | $4,412 |
| $235 NL Progressive Knockout | 273 | $25,662 | John Paul Portal | $5,111 |
| $120 N.O.R.S.E. Split Partner Event | 100 | $9,700 | Bjorn Peterson | $3,490 |
| $235 Black Chip Bounty | 310 | $60,140 | Jimmy Cappucci | $5,950 |
| $125 All In or Fold ($50 Rebuys) | 106 w/ 195 rebuys | $20,032 | Jacqui Newman | $4,272 |
| $175 Moneymaker Tour Event | 428 | $92,274 | Drew Gonzalez | $30,000 Platinum Pass |
| $125 8-Game Mix | 157 | $15,229 | Marcio Peixoto | $2,682 |
| $1,100 Thursday Thrilla | 224 | $217,280 | Ashley Sleeth | $24,000 |
| $125 Pot-Limit Omaha | 172 | $16,684 | Iva Yoshihara | $3,115 |
| $125 2, 3, 4, 5 Mix | 133 | $12,901 | Stuart Kerridge | $2,786 |
| $340 NLH/PLO PKO | 125 | $17,625 | Chris Albanese | $3,080 |
| $600 Main Event | 760 | $398,088 | Jordan Spurlin | $66,000 |
| $125 HORSE | 109 | $10,573 | Kenneth Vranek | $2,000 |
| $125 NLH Superstack Supersonic | 226 | $21,922 | Adam Dunkle | $4,807 |
| $235 Win the Button | 107 | $10,058 | Adam Owen | $2,560 |
| $125 Double Board Taiwanese Poker | 60 | $6,014 | Arlie Shaban | $1,529 |