Level Info
| | |
| --- | --- |
| Level | 20 |
| Blinds | 8,000 / 16,000 |
| Ante | 2,000 |
Players Info
$150 No Limit Hold'em I
Day 1 Completed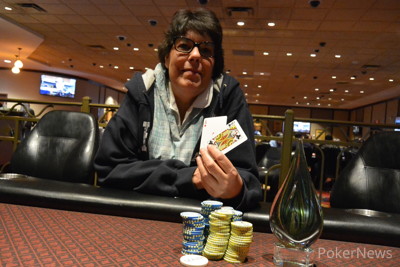 Everybody's favorite Niagara Falls Poker Room regular Alicia LaPorte Pachla made it back-to-back wins in the first two nightly $150 No Limit Hold'em events on the Western New York Poker Challenge schedule Monday night, taking down Event #4.
Pachla was part of a multi-way chop that gave her the title and trophy in Event #2 Sunday, then chopped heads up to take home $2,500 and a second piece of hardware Monday.
Monday's event drew 72 players creating a slight overlay to cover the $10,000 guarantee. Pachla ran hot early then stayed the course throughout the tournament before heating up again at the final table and finally chopping heads-up with fellow local tournament regular Art Demmerley.
| Position | Player | Prize |
| --- | --- | --- |
| 1 | Alicia LaPorte Pachla | $2,500 |
| 2 | Art Demmerley | $2,900 |
| 3 | Martin Adzhyan | $1,330 |
| 4 | Todd Anthony | $920 |
| 5 | Wayne Cleveland | $670 |
| 6 | Patty Fitzgerald | $510 |
| 7 | Jay Clark | $410 |
| 8 | John Geso | $350 |
| 9 | Eric Nuss | $200 |
| 10 | David Wiles | $200 |
The plan was to pay eight spots, but the group agreed to add $200 each to ninth and tenth when the final table was reached.
Play tightened up a bit before David Wiles and Eric Nuss took the consolation prizes. Short stacks John Geso and Jay Clark were the next to go. They were followed out the door by Patty Fitzgerald, who had a chip and a chair story going earlier, but ultimately took sixth.
Wayne Cleveland doubled once through Martin Adzhyan, but Adzhyan got him on the second try. Then, after Todd Anthony busted fourth, Adzhyan took a healthy lead into three-handed play.
Before long, he misread a Demmerley shoved, paying off his set of queens and handing him the lead. Adzhyan then shoved a weak ace into Pachla's strong one to say goodbye third.
Pachla and Demmerley were just about even in chips and although they planned to play for $400 and the trophy, they ultimately settled on Pachla taking the title and Demmerley the extra cash.
With that, Event #4 on the WNYPC schedule is done and PokerNews will return to cover virtually the same $150 Event #5 kicking off at 5 p.m. local time Tuesday.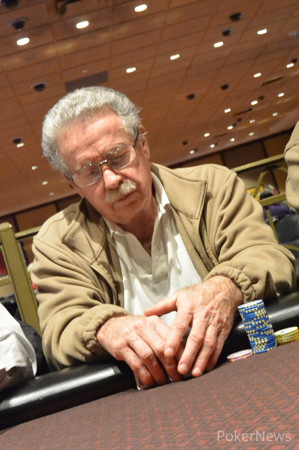 They renegotiated the deal and Alicia LaPorte Pachla will take the win while Art Demmerley earns the $400 extra.
A full recap will follow.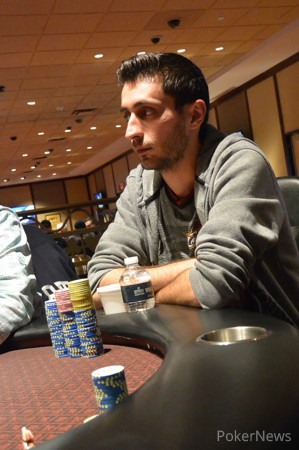 Art Demmerley made a set of queens and got it all in on the river against Martin Adzhyan.
Adzhyan called, mucked it, and was all in for 110,000 a few hands later with
versus Alicia LaPorte Pachla's dominating
.
She hit a queen and he went out third.
Demmerley and Pachla then chopped for $2,500 each, saving $400 and the trophy for first.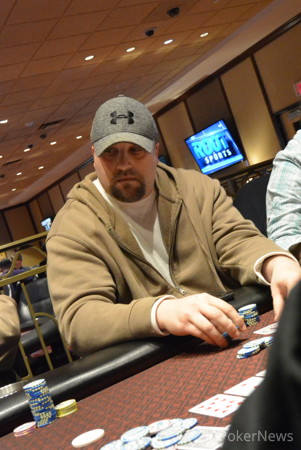 Todd Anthony open shoved for 110,000 with the
.
Martin Adzhyan looked him up with the
and Art Demmerley folded and showed two tens.
The board ran out
and Anthony was eliminated in fourth.
Level:

20
Blinds:

8,000/16,000
Ante:

2,000
Level:

19
Blinds:

6,000/12,000
Ante:

1,000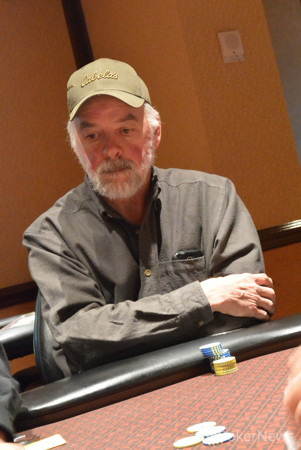 Martin Adzhyan made it 23,000 and Wayne Cleveland came over the top all in for 55,000 total.
Adzhyan called with the
. Cleveland had the
and looked good to double after the
flop gave him a set.
However, the
turn and
river made Adzhyan a flush.
Level:

18
Blinds:

5,000/10,000
Ante:

1,000