MSPT Grand Falls $360 Regional Event
Days: 1b
MSPT Grand Falls $360 Regional Event
Day 1b Completed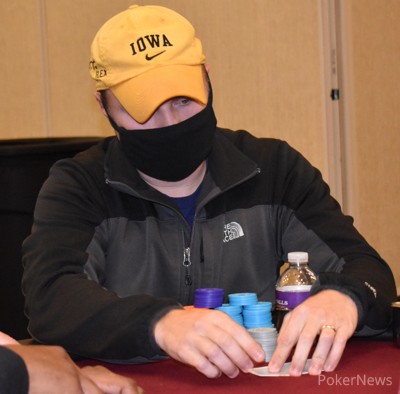 Another full day of action has played to its conclusion at the 2021 Mid-States Poker Tour (MSPT) Grand Falls Casino $360 Regional Event. The second of three flights drew 261 entries to bring the two-day total thus far to 449 and with that number, the $50K GTD has already been more than doubled with one flight remaining.
Of those 261 entries, 38 players remained when chips went into bags and Justin Rustvold found himself atop the counts with a stack of 404,000. He was the only player above 400,000, but found four players hot on his heels with Taylor Howard (388,000), Mark Fink (376,000), Josh Nieman (350,000), and Curtis Vierstraete (342,000) rounding out the top five.
Much like Day 1a, the final level of the night saw an onslaught of casualties, with players such as Bryan Skreens and Bob Van Syckle among those to be eliminated before play concluded for the night with chips flying all across the five remaining tables in the final level of play that led to a lot of players riding roller coasters with their stack sizes before becoming official for the evening.
Several other familiar players will also be joining the aforementioned five. Jeff Grimes (228,000), David Hengen (193,000), Cy Church (137,000) and Alex Winter (79,000) are just a few more of the players to add their names to the Day 2 roster along with the 23 to have already advanced from Day 1a.
Among those not as lucky at the felt included Matt Alexander, Jonathan Kim, Bridgette Field, 2018 champ Ryan Skluzak, and defending champ Swadeep Mishra, with at least a few if not all of them likely to be seen back in action for the final flight.
H=1]MSPT Grand Falls Remaining Schedule[/H]
| Date | Time (CDT) | Tournament | Chips | Location |
| --- | --- | --- | --- | --- |
| Saturday, March 20 | 10 a.m. | $80 Mega Satellite – 1/6 advance to $50K GTD Day 1c | 10,000 | Event Center |
| Saturday, March 20 | 2:30 p.m. | Event #3: $360 Regional Day 1c | 25,000 | Event Center |
| Sunday, March 21 | 12 p.m. | Event #3: $360 Regional Day 2 Finale | - | Event Center |
*Visit msptpoker.com for a complete listing of rake and staff fees.
Play will resume Saturday at 2:30 p.m. for Day 1c so keep it here at PokerNews for updates as all the action unfolds.
Player
Chips
Progress

Justin Rustvold

404,000

184,000

Taylor Howard

388,000

217,100

Mark Fink

376,000

210,700

Josh Nieman

350,000

193,100

Curtis Vierstraete

342,000

57,000

Dennis Wood

297,000

Jeremy Ferguson

262,000

Lawrence Vigil

259,000

23,200

Harold Brenden

241,000

Jeff Grimes

228,000

117,200

Jeff Paulson

216,000

26,300

Zarren Egesdal

213,000

Andrew Henning

208,000

-7,400

Shane Fuller

200,000

David Hengen

193,000

26,500

Zachary Graydon

172,000

Travis Gant

148,000

Karl Wilde

139,000

Cy Church

137,000

40,500

Dan Dykhouse

136,000

26,000

Douglas Roder

129,000

Alex Klatte

121,000

Eric Atchison

121,000

Masaki Oua

114,000

Erik Glenistor

112,000
The tournament director has just announced the final three hands of Day 1b.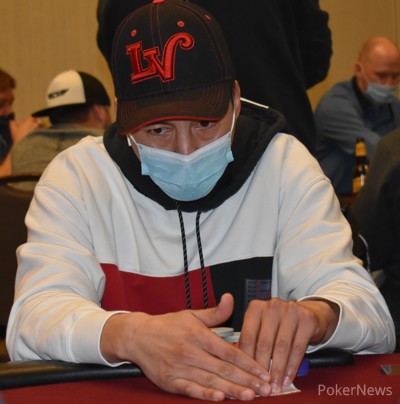 Mark Larson opened for 16,000 from early position, the player seated next to him three-bet all in for 30,000 and Lawrence Vigil called from late position.
Action folded back around to Mark Larson who came over the top for roughly 60,000 and Vigil called putting both players at risk.
Mark Larson:

All-In Player:

Lawrence Vigil:
Each player woke up with premium hands but it was Vigil who took the lead after a nine appeared in the window and the
runout secured him the double elimination.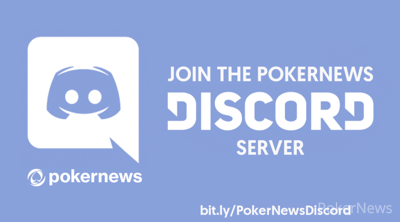 We have exciting news for poker fans around the world!
Given it's all the virtual series, we thought players and fans should have an interactive platform in which to engage with one another, as well as us here at PokerNews. That's why we've created a PokerNews Discord server and are inviting you to join our new community.
Discord specializes in text, image, video, and audio communication between users in a chat channel. It's a digital message board where you can share your thoughts with others who also love poker. The Pokernews Discord will give you a place to get caught up on what's going on in poker today and a place where you can share your thoughts with others.
Think of Discord as a house where different categories within the server are like a different room in the house. You can jump from one to the other to interact, gather information, or just have some fun.
We give you an area to share your bad beats, share your big wins, and talk about what is going on in poker today. We'll share links to live updates, highlight the biggest poker news, and offer special promotions.
Level: 15
Blinds: 3,000/5,000
Ante: 5,000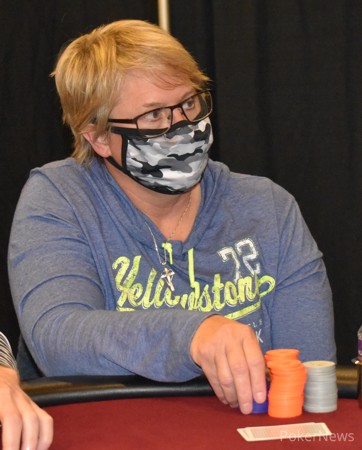 Bridgette Field open-jammed from early position and action folded around to Lorri Riley who called from the big blind.
Lorri Riley:

Bridgette Field:
Field was racing for her tournament life and pulled ahead after the
flop paired her jack.
The
turn made things interesting as Riley picked up more outs with a gutshot straight draw, but it was the
river that secured the pot for her and eliminated Filed from the tournament.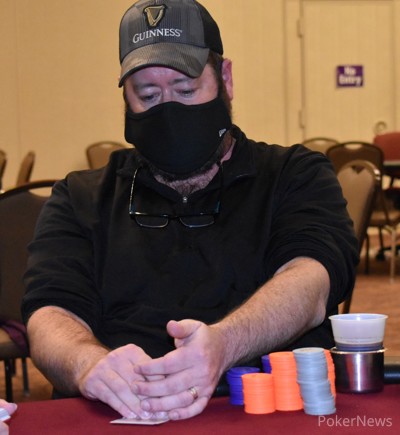 David Hengen opened for 10,000 from late position and found two callers bringing about the
flop.
Action was checked to Henegen who continued for 20,000 and the cutoff player raised all in for roughly 65,000. The big blind player folded while Henegen called and the two players tabled their hands.
David Hengen:

Opponent:
Henegen was out-flopped by his opponent and the
turn didn't change a thing. Luckily for Henegen, his good karma came on the river when the
fell and secured him the pot.
Last year, Grand Falls Casino opened a 3,500-square-foot, $1.5 million sports betting venue, located in a renovated former stage area adjacent to the main gaming floor. The casino partnered with the English sports gambling operator Betfred, who will be in charge of the sportsbook's day-to-day operations, and became the first casino in the USA to offer sports bets through Betfred, which has operated in the UK since 1967.
The Betfred Sportsbook is a new state of the art sportsbook experience with the following features:
Catch all the action, relax and enjoy food and beverage in a new 3,500 square foot, state of the art sportsbook.
Never miss a game with a 32-screen front video wall display, four 86" TVs, six 32" personal VIP TVs, and two additional 12-screen video wall displays.
Watch your game in comfort in one of the many plush chairs and recliners.
Grab some food and a beer at the Sportsbook Bar & Grill or one of the high top tables.
Reserve a VIP booth for you and your friends.
Get personal service at one of the betting windows.