The second of two starting days at the 2018 Unibet Open Malta Main Event in the InterContinental Hotel in St. Julians attracted a total of 185 players. Together with the 88 that showed up on Day 1a, a field of 273 created atotal prize pool of €273,000. The top 39 spots will be paid, with the minimum cash worth €1,920. The first place prize of €60,090 will be awarded on Sunday, May 20, along with the coveted Unibet Open trophy.
After 10 levels of 60 minutes each, the Day 1b field was diminished from 185 to just 54. It was Daniel Jacobsen of Denmark who claimed the end of day chip lead with 321,800 in chips. Jacobsen held just 16,000 at the end of level 7 and went on a monstrous tear through the final three levels of the day.
When asked about the key hands of his run, Jacobsen said: "The Romanian Unibet Pro [Dan Murariu] raised, I three-bet
, he four-bet to 27,000 and I just call. The flop was ten-nine-six, the turn was an eight and he got it in with jacks," the Dane explained about the hand that ended it for Murariu.
"There was another hand: guy comes to my table with 100k. I raise in middle position, he three-bets, I call. Flop is jack-six-deuce, three spades, I have pocket nines with the nine of spades. He bets pretty big and I call. The turn was the nine of clubs, he overbet shoved and I snap-called. He had pocket queens without a spade," Jacobson said about the hand that launched him even further.
Jacobson is followed by Jamie Munro (227,200), Thomas Eychenne (226,400), Kristof Segers (198,200) and Toby Locke (196,600). 2017 WSOP Main Event final tablist Jack Sinclair sits in 7th place with 176,400 and is playing on home turf as he resides in Malta.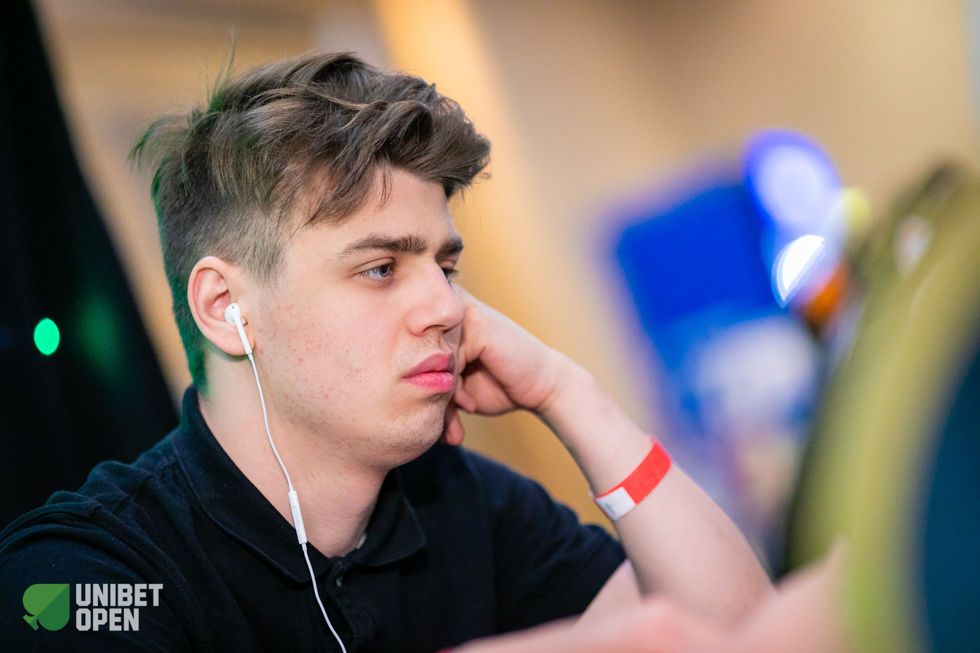 The Unibet army was out in full force today and four ambassadors, one Unibet.fr pro and one Esporter made it through. Ian Simpson (135,100) had the best showing of all the ambassadors, helped with a bit of good fortune along the way. Holding pocket kings, Simpson was all in against pocket aces and pocket queens, but a king on the river provided a miracle escape. Other ambassadors that will be back on Day 2 are Fredrik Bergmann (117,800), Rauno Tahvonen (76,700) and Dara O'Kearney (42,600), while Quentin Lecomte (45,000) comes back for Unibet.fr. Kevin "Papaplatte" Teller is the sole survivor of the Unibet Esports team and will return with 131,400.
A lot of familiar faces fell along the wayside on the second starting day, including Mateusz Moolhuizen, Andreas Klatt, Matthias De Meulder, Egi Adriaans, Kaarel Lepik and Rauno Kiviloo. Unibet representatives such as David Lappin, Alan "hotted89" Widmann, Lisa "STPeach" Vannatta, Jordy "MojoOnPC" Janssens, Alexandre Reard, Scott "Sco" McMillan and Rafael "VeniCraft" Eisler also ran out of chips in the first ten levels.
Together with the 28 that survived Day 1a, 82 players in total will return on Saturday, May 19 at noon to start level 11 with blinds of 1,200/2,400 and a running ante of 400. PokerNews will be on the floor as the Unibet Open Malta progresses towards the final table.