"What a Donkey!"
Level 15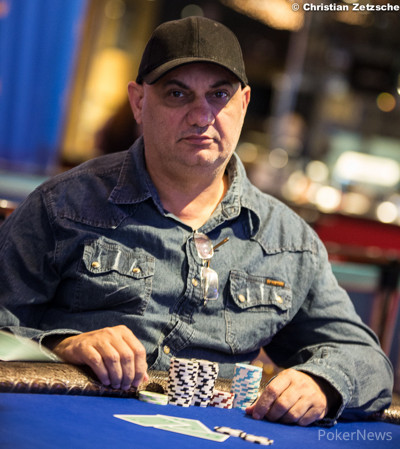 2-7 Triple Draw
Rory Young opened to 4,000 and Sam Khouiss called from the big blind and drew two to Young's one. Khouiss checked, Young bet 2,000 and Khouiss check-raised to 4,000 with Young calling. Khouiss stood pat and Young drew one with Khouiss betting and Young calling.
The final draw saw Khouiss stand pat again as Young drew one as Khouiss bet out another 4,000.
"You put in all that money and you're drawing dead? What a donkey!" laughed Khouiss in the direction of Young.
Young rechecked his hole cards numerous times before folding.
"I'll always give you guys a chance. Just a number two" stated Khouiss and revealed his
to scoop the pot and take the chip lead.