WSOP Player of the Year Update
Level 14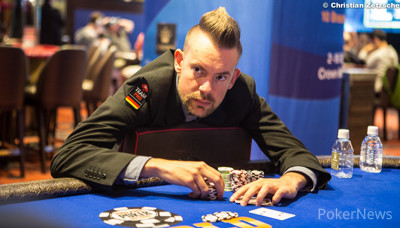 With George Danzer now reaching the money and on the verge of making the final table here in Event 6, it's time to take a closer look at how the WSOP Player of the Year race is faring.
Brandon Shack-Harris currently sits with 806.7 points and is 44.5 points ahead of Danzer who sits with 762.2 points.
Although there are several big events on the schedule, this is probably the best chance for Danzer to capture the lead back if he can finish fourth or better.
However, any result by Danzer that isn't a top four finish will close the gap significantly as the following table shows:
| Finishing Place | Points | Points Ahead/Behind |
| --- | --- | --- |
| 1st | 110 | 65.5 |
| 2nd | 77 | +32.5 |
| 3rd | 55 | +10.5 |
| 4th | 48.4 | +3.9 |
| 5th | 41.8 | -2.7 |
| 6th | 36.3 | -8.2 |
| 7th | 30.8 | -13.7 |