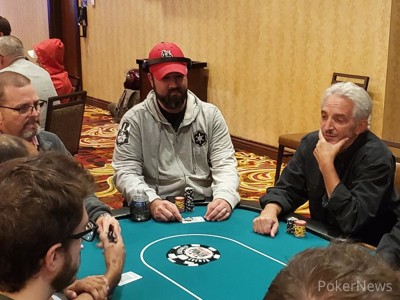 Keith Heine limped in from middle position along with another player sitting directly to his left. Action folded around to Ronald Wagganer who rasied to 900 on the button and was called by Christopher George from the big blind along with Heine.
The
flop was checked to Wagganer who fired out 2,500 and was called by Heine after George mucked his hand.
Heine checked the
turn and Wagganer moved all in.
"I ain't playin' no games," said Wagganer as Heine tossed his hand into the muck.