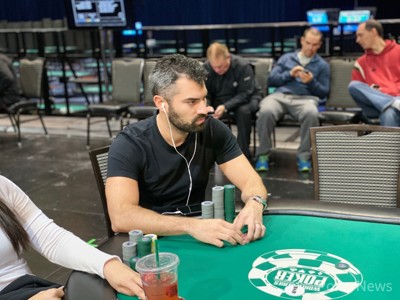 Kyle Cartwright raised to 160,000 preflop from the cutoff. From the button, Randall Rothwell three-bet to 350,000, which caused everyone else to fold their hands.
Action was back on Cartwright who thought for a few moments before jamming all in. Rothwell thought for about 15 seconds before calling.
Cartwright was ahead as he had the
against the
of Rothwell.
The board ran out
and Cartwright got a big double.