Top Don
Level 8 : 500/1,000, 0 ante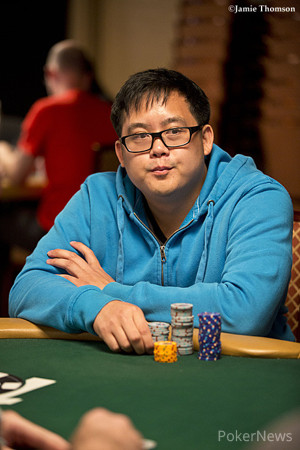 Jason McPherson made it two bets from early position, Don Nguyen called out of the big blind, and both players drew two cards. Nguyen tossed out a bet, McPherson called, and Nguyen discarded one. McPherson tossed in two cards, and called another bet.
Nguyen remained pat on the final draw, McPherson asked for one card, and Nguyen immediately bet.
"Really?" McPherson asked, surprised that Nguyen would bet so quickly. "You have a deuce?"
"No," Nguyen responded.
The dealer momentarily forgot to give McPherson his final card, then forgot to burn a card. She finally pulled back the card she pushed forward, tossed the correct card to McPherson, and he folded.
"I didn't have a deuce," Nguyen confirmed for a second time. "Just a hand to bet with."