Final Table Interview: Steve Billirakis

Level 23 : 12,000-24,000, 0 ante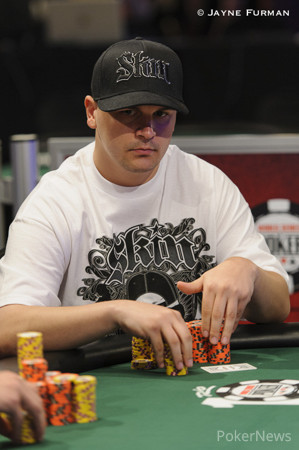 Steve Billirakis may not be a household name, but he is surely the most experienced player at the final table of the $1,000 PLO event. In 2007 he made WSOP history by winning the $5,000 World Championship Mix Hold'em Limit/No-Limit event after beating Canadian poker pro Greg Mueller heads-up. By doing so, he became the then-youngest WSOP bracelet winner in history, having won the event only 11 days after his 21st birthday.
PokerNews' Pamela Maldonado spoke to Billirakis during the break of four-handed action moments ago.
How do you feel about playing down to six players instead of stopping at the final nine last night?
It doesn't matter to me. I was happy about it because I just want to play and get it over with as soon as possible. Starting with six or starting with nine doesn't affect me at all. I'm comfortable with a full table and with playing short-handed. Plus, I'm sure the WSOP had a good reason for breaking it the way they did.
Did the break give you time to reflect your play and adjust your strategy?
During my breaks I don't really think too much about my play. I try to relax and give myself those few minutes to clear my mind. Coming back from break though I'll continue to play tight, hopefully make some good hands and try to advance to heads-up. Getting lucky will help this late in the game.
Your last WSOP final table came in 2011 when you made two final tables, and you bubbled a third. Then you won in Europe that same year. How does it feel to be back?
It feels really good to be back. I took a year off last year and now I feel really good about my tournament game. I think it's strong and I'm playing really well. I'm looking forward to the rest of the series.