"Maholla"
Level 6 : 250/500, 50 ante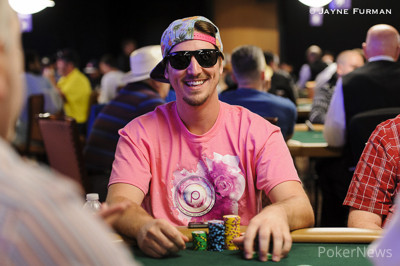 After checking, Danny Johnson was faced with a bet of 3,200 on a flop of
, and he started calling out basketball players who wore the number 32.
"Magic Johnson?" he asked. "Shaq?"
He made the call, a third player folded, and the turn was the
. "Six-seventy-five," Johnson announced almost immediately, betting less than a tenth of the pot. His opponent scrunched his face in confusion.
"Weird bet, eh?" Johnson asked. "It's the twilight zone. It's perplexing. Confusing." "Maybe," the player answered, then called.
The river was the
, Johnson bet 5,500, and his opponent folded. "Pick one," Johnson told his opponent, who chose the
. "Maholla," said Johnson who then pulled in the pot. He has now chipped up to 77,000.