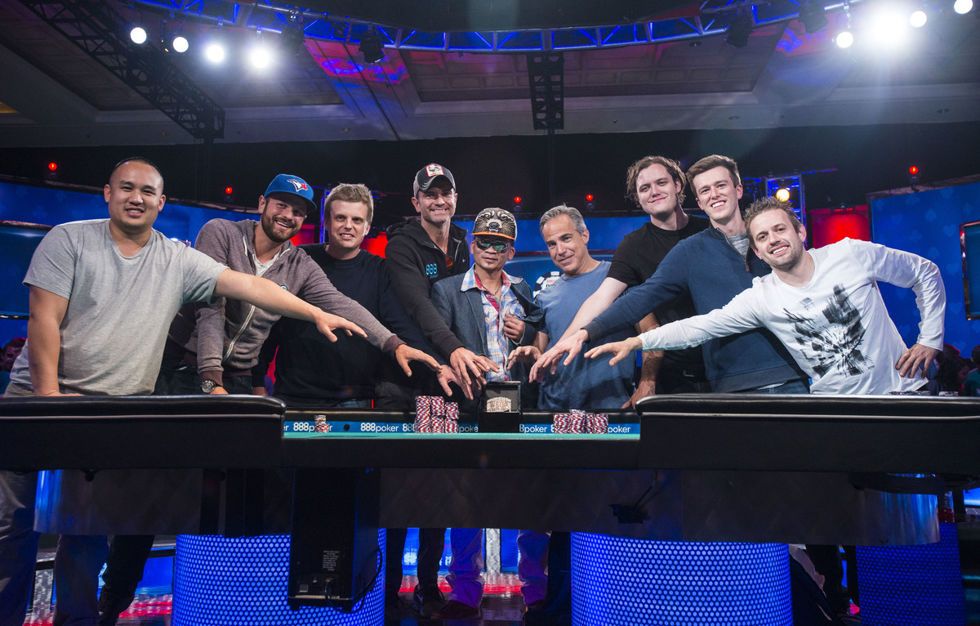 No stage in poker stood as a bigger goal for a tournament player than the final table of the WSOP Main Event. For years, that meant going to sleep knowing you had the chance of a lifetime, to go down in poker history in the next few days as the cameras captured your every bet, raise and fold.
All of that changed in 2008.
The year after Jerry Yang's Main Event victory was broadcast to all on ESPN's standard tape delay, organizers made a decision to try to increase the excitement and anticipation around the final table: after the final nine was reached, play would be paused. At that point, everyone left would go home with 9th-place money and the players would reconvene a few months later to play out the final table on a short tape delay.
That lasted until 2016, and this is the history of the November (and October) Nines.
Click here to read the article about the history of the WSOP November Nine