It took just over 10 hours to not only let the money bubble burst but also determine the nine-handed final table for the international 2020 World Series of Poker GGPoker $10,000 Championship Main Event.
And it indeed is an international line-up as all nine contenders hail from different countries. That means the planned live final table at the King's Resort in Rozvadov, Czech Republic, on Dec. 15 will require a wide array of travel plans to come through without a hitch.
Most importantly right now, all nine finalists out of a field of 674 entries have secured a decent slice of the $6,470,400 prize pool. They have also retained their chances at the additional $1 million sponsored by the WSOP and GGPoker if they accumulate all the chips on the final table and then win the Heads-Up Championship against the winner of the upcoming WSOP.com edition of this very tournament for players located in Nevada and New Jersey.
After a late surge on the final table bubble, Brazil's Brunno Botteon emerged as the chip leader with a stack of 10,317,743, followed by Portugal's online poker prodigy Manuel "robocup" Ruivo (6,213,759) and Damian Salas (5,653,528) as the only other players above the current average.
For Salas, it is the second final table appearance as he finished in seventh place in the 2017 WSOP Main Event and cashed for $1,425,000.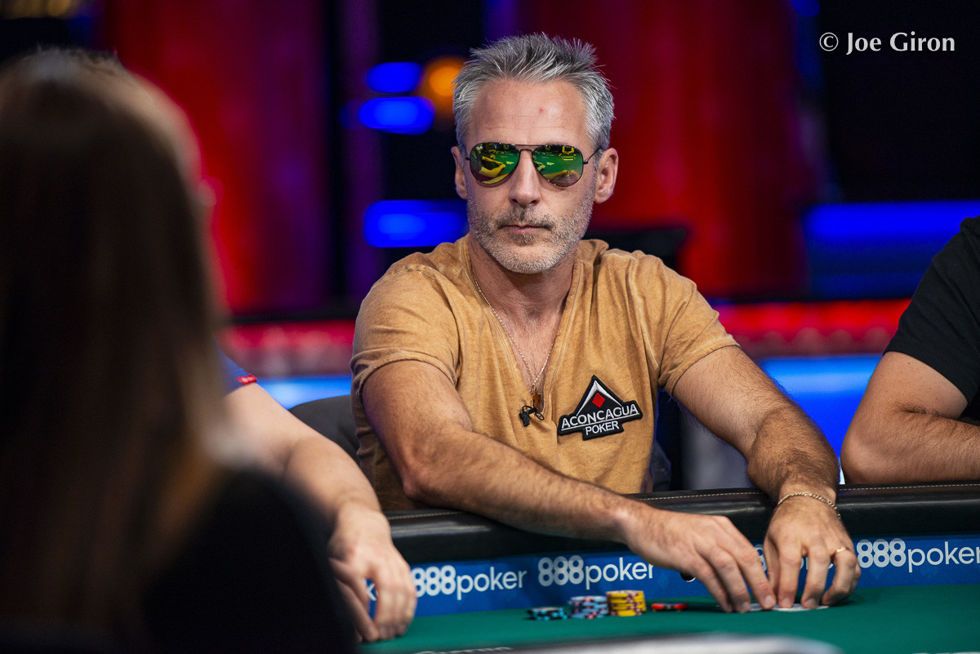 The only unknown finalist thus far is "Marco "fullbabyfull" Streda", who uses the flag of Liechtenstein on GGPoker and made it through with a stack of 4,232,560. Austria's Hannes "BlackFortuna" Speiser has a rather straight forward travel itinerary and claimed 3,515,744 to his name closely followed by Dominykas "MickeyMouse" Mikolaitis (3,165,440) and Ramon "Ritza" Miquel Munoz (3,035,940).
Separated by a fraction of a big blind at the bottom of the leaderboard are China's Peiyuan "fish3098" Sun (2,185,676) and Stoyan "UncleToni" Obreshkov (2,119,610).
If the name of the latter may sound familiar, it is perhaps the instant mix-up with fellow countryman Stoyan Madanzhiev, who won the 2020 WSOP Online Bracelet Events $5,000 Main Event on GGPoker. Obreshkov has nearly $1.2 million in live cashes to his name and cashed at WSOP tournaments in Las Vegas during the last three live editions.
The Final Nine of the 2020 GGPoker WSOP $10,000 Main Event
| Position | Player | Country | Chip Count | Big Blinds |
| --- | --- | --- | --- | --- |
| 1 | Brunno Botteon | Brazil | 10,317,743 | 52 |
| 2 | Manuel "robocup" Ruivo | Portugal | 6,213,759 | 31 |
| 3 | Damian Salas | Argentina | 5,653,528 | 28 |
| 4 | Marco "fullbabyfull" Streda | Switzerland | 4,232,560 | 21 |
| 5 | Hannes "BlackFortuna" Speiser | Austria | 3,515,744 | 18 |
| 6 | Dominykas "MickeyMouse" Mikolaitis | Lithuania | 3,165,440 | 16 |
| 7 | Ramon "Ritza" Miquel Munoz | Spain | 3,035,940 | 15 |
| 8 | Peiyuan "fish3098" Sun | China | 2,185,676 | 11 |
| 9 | Stoyan "UncleToni" Obreshkov | Bulgaria | 2,119,610 | 11 |
After an extensive final table bubble period with numerous double-ups, the action concluded near the end of Level 34 with blinds of 100,000/200,000 and a running ante of 20,000, which is where the planned live final table will continue. All finalists have locked up a payday of $75,360 and the winner takes home $1,550,969.
The Action of the Day
It didn't take long for the first tables to break as the 179 survivors throughout three starting days were reduced at a rapid pace early on. Former WSOP bracelet winners such as Georgios Sotiropoulos, Simon Lofberg, Barak "LuckySecret" Wisbrod, Alex Papazian, and Jonas Lauck all departed prior to the money bubble.
Big names such as Ludovic "Gr4vyB04t" Geilich, Alexandros Kolonias, Anatoly Filatov, Andreas Christoforou, Anton "RUN_CMD" Wigg, Sosia "Aunty_Ninja" Jiang, and former WSOP Main Event finalist Antoine "yihaaa" Labat all hit the rail without any payday as well. Only a few spots from the bubble, Sung Joo "ArtePokerTV" Hyun had his aces cracked by the king-deuce suited of Speiser.
The money bubble itself didn't include any showdown, as China's Zhiao "KingChips" He was sitting out and didn't return in time to see his final hand to become the last participant without anything to show for. Moments later the first table broke in the money with Ronit "Songjoy" Chamani, Javier Gomez, and Viacheslav Buldygin all settling for a min-cash.
Things never really slowed down during that stage and three-way all-ins were no rarity. Antoine Saout, Christopher "Mangudai" Frank and Severin "itymnp" Schleser all vanished within minutes and Norway's Ruben "Sjokomelk" Gravlien, who was near the top of the leaderboard for an extended period of time, departed to set up the final five tables.
Sergio Aido, Thomas "MickeyM" Boivin, Alex Difelice, Joakim Andersson, and Simon "Fireburns" Burns made it one pay jump further. The only former WSOP bracelet winner still in contention by then was Ireland's Toby "shinerrr" Joyce, who lost a flip with ace-king versus jacks and bowed out in 32nd place.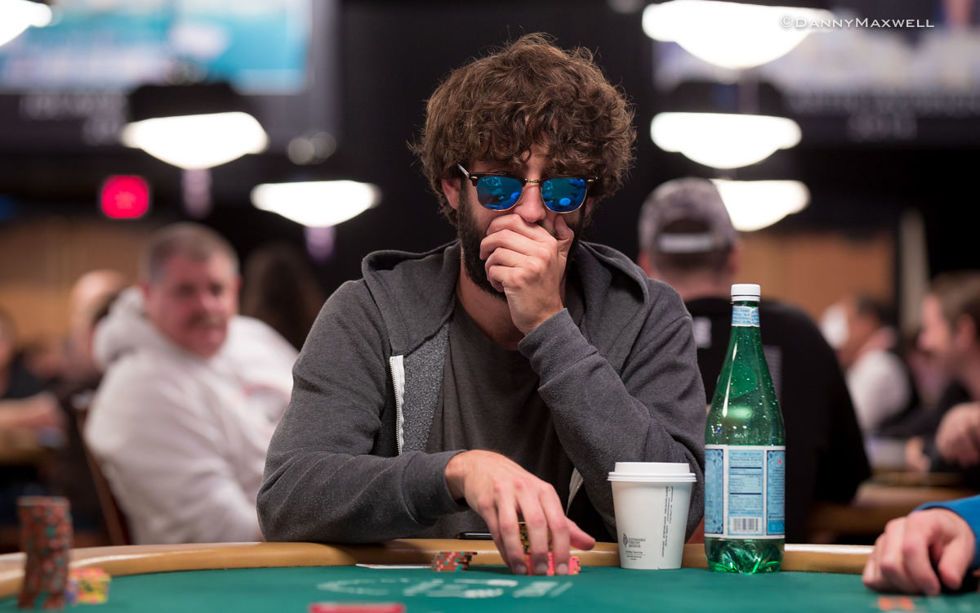 Day 1b chip leader Blaz Zerjav and Day 1a chip leader Julian "VWgunther" Menhardt were eliminated in 25th and 24th place, respectively, and accomplished Norwegian poker pro Preben Stokkan was the next high profile casualty right after. Down to the final two tables, Diego "Ushuaia1" Zeiter lost a flip with king-jack suited versus pocket tens to settle for 18th place.
What followed can only be described as a highly entertaining roller coaster ride of emotions for nearly all remaining hopefuls. The double-ups kept on coming for the next two and a half hours until the final table was eventually set with the eliminations of Day 1c chip leader Senthuran "Prodigal Sen" Vijayaratnam in 11th place and Thomas "ggmbn" Macdonald in 10th place.
All finalists are now on break and will certainly explore the available travel options to the scheduled live final table at the King's Resort, which is currently slated to commence at 7 p.m. local time on Dec. 15th. Stay tuned for the conclusion of this event as the PokerNews live reporting team will be there once again to deliver all the key hands.