A limped pot led to the
flop on which Brunno Botteon checked his option and Damian Salas checked behind. The
fell on the turn and Botteon checked once again, which led to a bet worth 1 million by Salas. Subsequently, Botteon check-raised to 2.8 million and Salas made the call.
The
fell on the river and Botteon announced all-in. Salas asked for a count on the shove, which was deemed to be for 6.65 million and the Argentinian took off his sunglasses for the first time on the final table to study his opponent.
One minute passed without any decision, Salas then took some more time and eventually called. Botteon immediately tapped the table and turned over
for a bluff gone wrong as Salas revealed
for the top two pair.
Botteon's formidable run ends in 2nd place for a stellar payday while Salas has locked up $1,550,969 with the dream of adding another $1 million to that.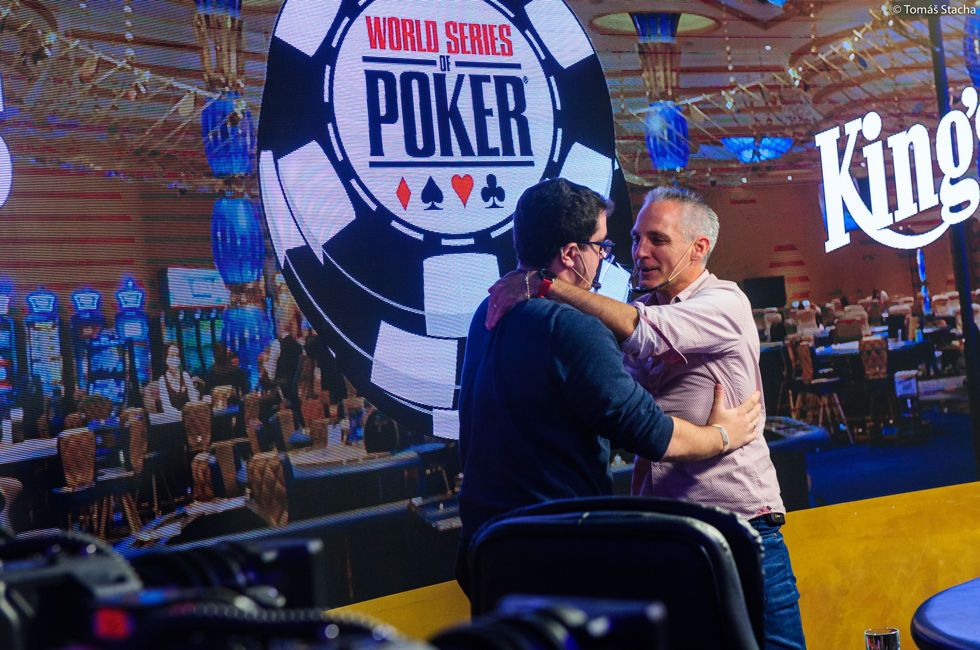 The winner ceremony is now being prepared, followed by the winner pictures and an interview with Salas. A recap of today's action is to follow.