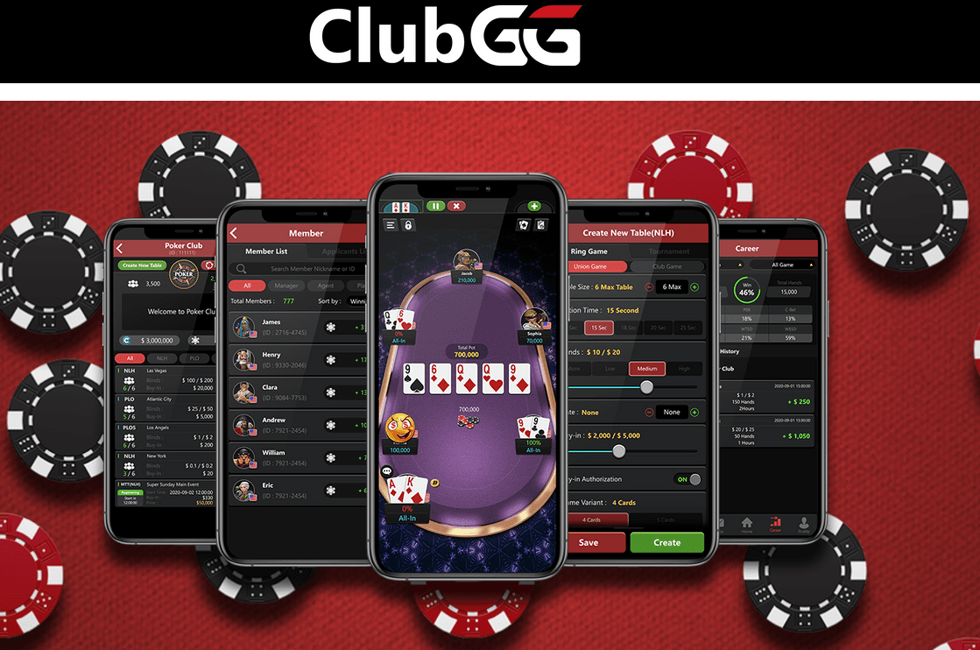 Would you like to play free online poker with your friends? Then ClubGG is the app for you!
This brand-new app is absolutely free, created by the biggest poker network in the world that includes GGPoker. ClubGG allows players to host and play in their very own Hold'em and Omaha cash games and tournaments.
Additionally, every player who downloads the app through PokerNews can join Club PokerNews and receive 100,000 in Free Chips! Come hang out with us and play free cash games and tournaments against fellow PokerNews readers and staff.
Simply click Search and enter the Club ID 811180. Your free chips will be credited to your account. ClubGG is available on iOS and Android.