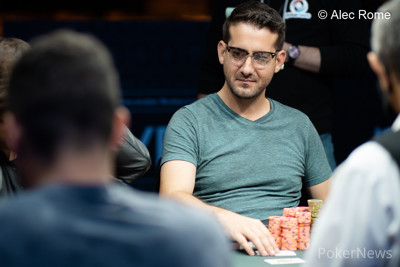 Bradley Ruben tangled with Charles Sinn in back-to-back pots, getting the best of Sinn both times.
In the first hand, the two traded bets until seventh street when Ruben turned over his 7-6-5-4-2 as Sinn mucked.
The next hand also went to showdown, with Ruben again turning over the winner with 9-5-4-2-A. "I'm running so pure right now," Ruben said as he scooped another big pot.
Player
Chips
Progress

Bradley Ruben

5,725,000

2,325,000

Charles Sinn

1,800,000

-1,300,000

Matt Grapenthien

600,000

-600,000