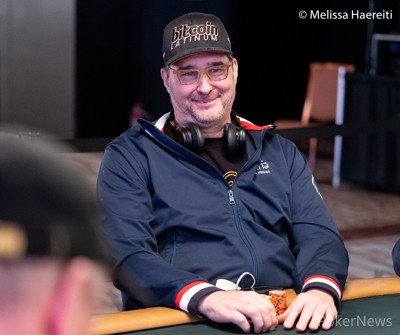 No-Limit Hold'em
There were four players involved to the
flop and Phil Hellmuth bet 26,000 in the cutoff. Ryan Leng folded on the button and Adam Friedman did so in the small blind. George Alexander check-called out of the big blind and then checked the
on the turn.
Hellmuth bet 41,000 out of a total stack of around 175,000 and Alexander then check-raised to give Hellmuth the option to fold or call all-in. Once Hellmuth called, Alexander said "you are not going to like this one" as he flipped over the
for a gutshot that had filled up.
Hellmuth still had outs with the
but missed on a blank
river. He vaulted out of his seat, gave a short speech and then stormed out of the tournament area.