Yuval Bronshtein Eliminated in 3rd Place ($151,460)

Level 25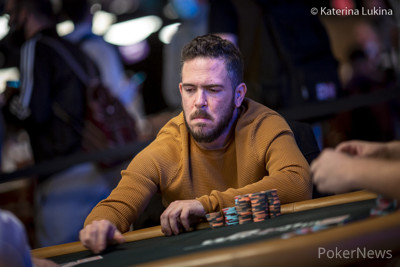 Yuval Bronshtein:
/
/

Ian O'Hara:
/
/

Brian Hastings:
/
- folded on fourth street
Ian O'Hara was the bring-in, Yuval Bronshtein completed, Brian Hastings made it two bets, O'Hara cold-called and Bronshtein called as well. On fourth street, Hastings checked, O'Hara bet, Bronshtein called all in for 65,000, and Hastings folded.
The cards went on their backs and Bronhstein already shook his head on fifth street after catching a queen. He ended up with a pair of sevens and no low, not enough as O'Hara held the better high.
Bronshtein, one of the best mixed games players out there with an earlier bracelet win this series, ended up in third place this time and received $151,460.