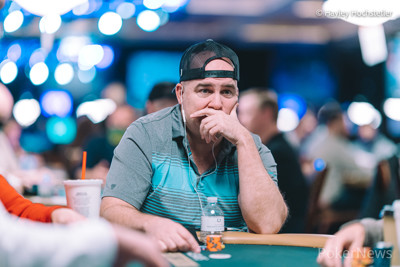 Big O
Ryan Hughes just eliminated an opponent with an insane runout that he just shared.
According to Hughes, he raised to 800 from the small blind and got a call from the big blind and the cutoff.
On a
flop, Hughes bet 1,700, the big blind raised the size of the pot, the cutoff folded, then Hughes re-potted to put the big blind all-in and he called.
Big Blind Player:

Ryan Hughes:
Hughes' aces and nut-low draw were behind his opponent's set of sevens, but running
came in for Hughes, giving him the better full house, and eliminating his opponent.