Matusow Still On A "Sun Run", Crosses Two Million

Level 22 : 15,000-30,000, 0 ante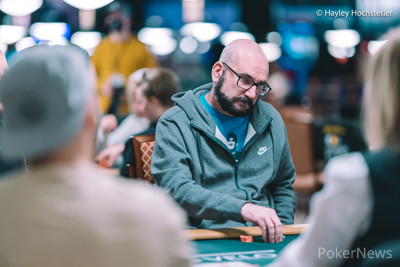 Uri Reichenstein raised to 60,000 and Raphael Schreiner called from the button as did Mike Matusow in the big blind.
Each player checked the flop
to see the turn
. Matusow checked, Reichenstein bet 140,000 and Schreiner called. Matusow then raised to pot which was 665,000 and both players folded.
Matusow tabled a couple of his hole cards,
for a set.
"I warned em my sun run was coming," said Matusow. "I've been waiting seven weeks."
A few hands later, Matusow raised to 85,000 and only Schreiner called.
Schreiner check-folded to bet of 120,000 on the
flop and Matusow dragged another pot.