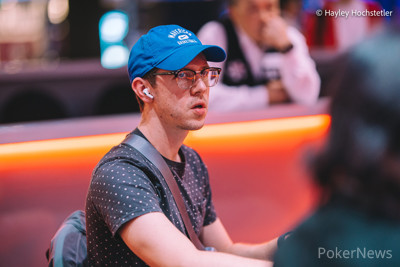 Stud 8 or Better
Lawrence Brandt:
/

Roberto Marin:
/
- folded fifth street
In a limped pot to fourth street, Roberto Marin bet fourth and was called by Lawrence Brandt. On fifth street, Marin bet again but was met with a check-raise.
Marin went into the tank with just 1,500,000 back and opted to fold, leaving himself very short.