Kuo Doubles Through "Loose Call"

Level 7 : Blinds 500/1,000, 1,000 ante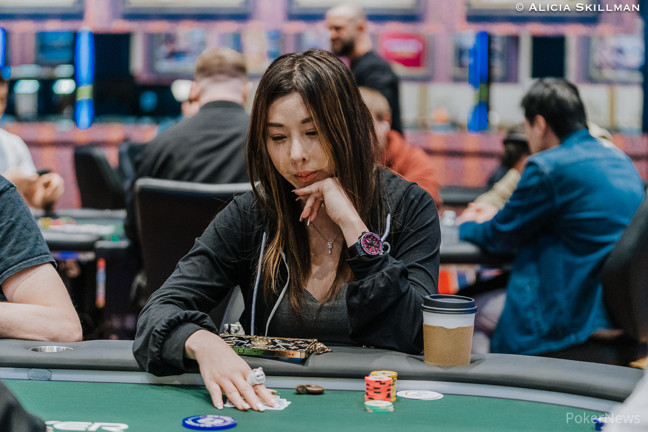 Adam Miller opened to 2,200 from the hijack before the cutoff made it 6,500. Corel Theuma called from the button which then prompted Kitty Kuo to move all in for 27,600. Miller and the cutoff got out of the way but Theuma called.
Kitty Kuo: 10♠10♥
Corel Theuma: A♠2♠
Kuo had the best hand and it remained that way following the 8♠6♦3♦J♥9♣ runout.
"Loose call," commented Theuma as the hand played out.