Weisman Is Baffled On The River

Level 15 : Blinds 3,000/6,000, 6,000 ante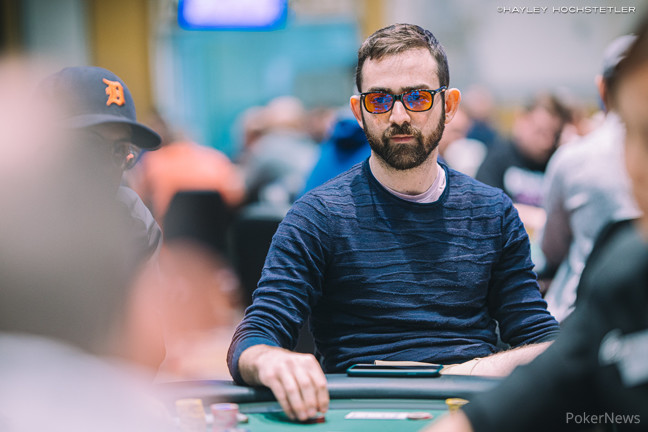 No-Limit Hold'em
On a board reading 3♠Q♥4♦10♠, Chris Brewer had checked in the big blind before Dylan Weisman placed a bet of 45,000, which Brewer called.
The J♥ on the river completed the board and Brewer then placed a bet putting Weisman all-in for approximately 140,000. Weisman, whose only decision now was to either fold or call off the remainder of his chips.
Somehow, Weisman's entire thought process became auditory as the table quieted and he pattered off the various combos of hands that beat him, as well as the various likelihoods.
Weisman, stealing glances at Brewer, continued his even-keel barrage of logic, then exploring Brewer's potential bluffs - at this point tablemate Kristen Foxen began to visibly giggle and, finally, after apologizing to the table for the amount of time he'd taken, Weisman said, "I don't know how to play this game... I fold."
PokerNews hung around to hear the table's interchange after the hand and Weisman told Foxen that he'd folded Kings.