Belyalovsky Takes Lead

Level 45 : Blinds 250,000/500,000, 62,500 ante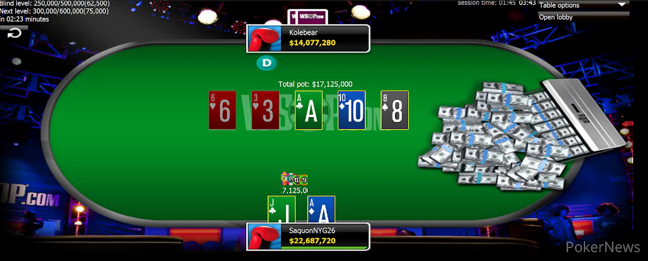 Joseph "Kolebear" Hebert, first to act, raised to 1,000,000 preflop. Gary "SaquonNYG26" Belyalovsky then reraised to 3,500,000 and was called.
The flop came 6♥3♥A♣. Belyalovsky bet 2,000,000 and was called. A 10♦ hit the turn, and Hebert called a 3,000,000-chip bet from Belyalovsky.
Both players checked the 8♠ river. Belyalovsky showed A♦J♣, awarded him the pot.