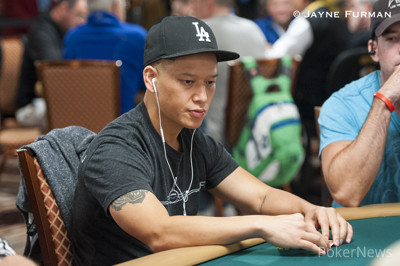 Two players limped into the pot before Tuan Le raised. He was called in three spots making four-way action going to the flop.
On the
flop, action checked to Le, who bet. He was called by two players.
The turn was the
and once again action checked to Le. He bet and was called by both players.
On the
river, action checked to Le again. He bet, but this time was only called by one player. Le showed
for trip aces and an eight-six-four low, but his opponent showed
for a better trip aces, but a worse low, so the two chopped the pot.