After four hands, all of which were won by Abe Mosseri, the New York native emerged as the latest member of the two-time bracelet winners club, eight years after his first in a $2,500 2-7 Triple Draw event in 2009.
Speaking after his victory, Mosseri insisted that, despite his healthy chip lead coming into an unscheduled fourth day, the title, prize money, and much-coveted WSOP bracelet could have gone either way.
"With the big blinds so big, everyone has to play every hand, and whoever gets good cards is going to win," he said, shortly after posing for his winner's photo. The cards broke my way today.
"There was a lot more back and forth stuff going on yesterday, but today I just pounded him [Daniel Negreanu]."
Mosseri admitted that he loves final tables, but hates the grind at the beginning of tournaments, meaning that he only gets to play seven or eight tournaments a year.
"I like to play really crazy out of the gate, and once I build a stack I try to go for it and try to win. That's kind of what I did today.
"Yesterday I was close. I had under one million chips, and in one big hand I had king-nine-six-five and flopped a six-high straight. If I hadn't have won that hand, I might not win this tournament!"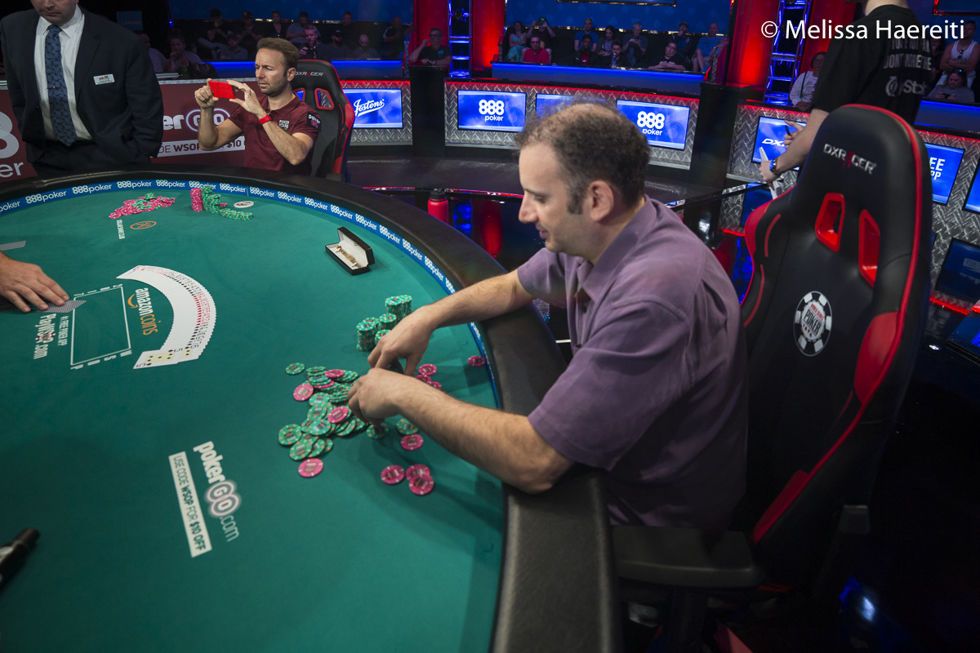 There are rumors that a certain Doyle Brunson was rooting for Daniel Negreanu, and there is potentially an extra seven figures of money in prop bets for Mosseri, but he says he still has a clear plan for the rest of the series. When asked where he was headed after this victory, there was a quick answer.
"I'm going back to Bobby's Room! Then I'll play five or six more tournaments and maybe win another!"
And on being a two-time bracelet winner?
"It's a great feeling, I can tell you that!"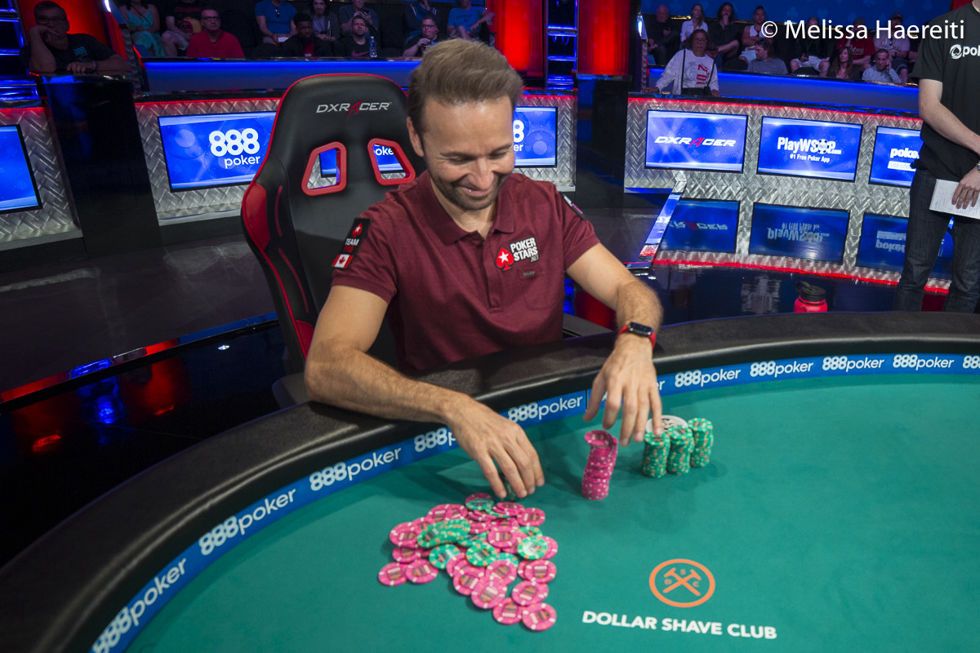 Meanwhile, Daniel Negreanu was rushing off to play his first match of the $10,000 No-Limit Hold'em Heads-Up Championship, but had some time to reflect on what was an unusually short day.
"It was a disappointing way to start! First hand I looked down at ace-three-four-five double suited. Very powerful. The flow wasn't great, but I still had a pair and there were good turn cards.
"But he turned a flush and I made a good fold. I didn't win any hands! I mean, the last hand there were lots of cards that I could catch to win it. I knew it was going to go one way or the other; you just have to run good at that point!"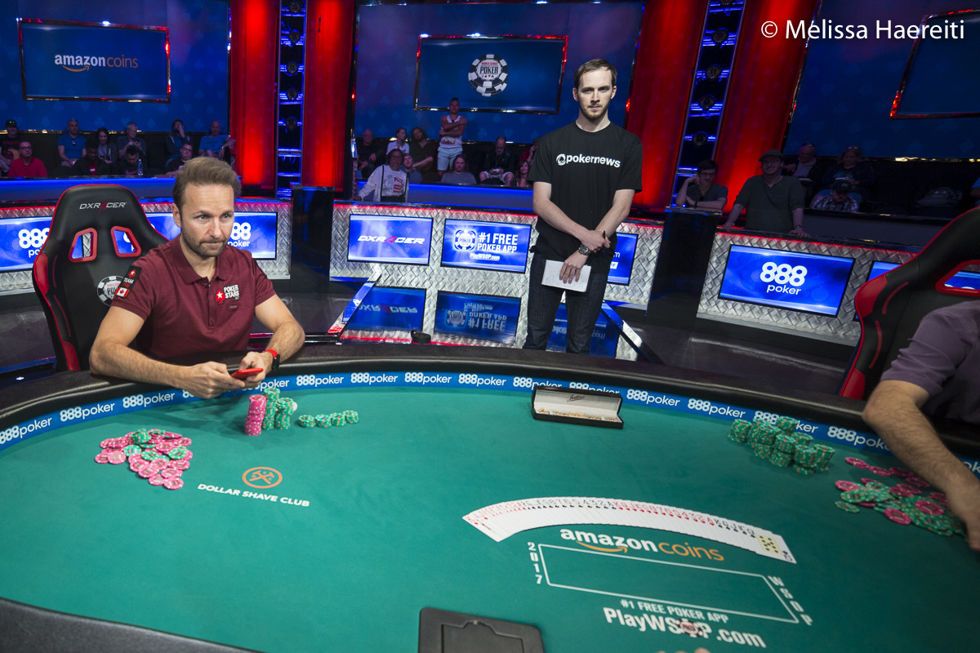 Negreanu admitted that his confidence has been high going into the 2017 World Series of Poker, and said he had been working hard on his game away from the table.
"I did some extra studying, which means I'm really feeling sharp in close spots and marginal situations. It's all about doing the right thing."
And with the World Series of Poker only a week old, and with the six-time bracelet winner already having made two final tables, Negreanu says that he's looking ahead to the rest of the series.
"I think there have been eight nights so far this WSOP and I've bagged chips on seven nights out of eight.
"That's what I signed up for, and that's why I got in good physical shape before the WSOP so that I could handle the fatigue.
"Having a week like this really sets me up for a good run at the WSOP Player of the Year. I feel primed and ready to go!"
| Position | Player | Country | Prize |
| --- | --- | --- | --- |
| 1 | Abe Mosseri | United States | $388,795 |
| 2 | Daniel Negreanu | Canada | $240,290 |
| 3 | Yarron Bendor | United States | $166,895 |
| 4 | Fabrice Soulier | France | $118,340 |
| 5 | Ilya Dyment | United States | $85,702 |
| 6 | Ray Dehkharghani | United States | $63,419 |
| 7 | Anthony Zinno | United States | $47,975 |
| 8 | Mike Matusow | United States | $37,120 |
| 9 | John Monnette | United States | $29,391 |