Day 1a Chip Leader Mustafov Eliminated

Level 19 : 4,000-8,000, 0 ante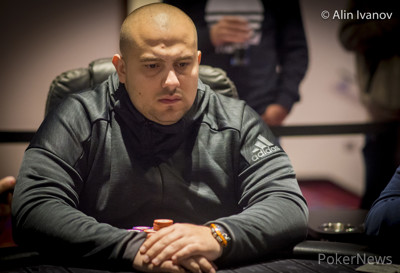 Normally when tournaments resume, you keep an eye on the big stacks to see how big their stack will grow following the inevitable early bustouts of shortstacks. However, in a stunning turn of events Fahredin Mustafov has seen his Day 1a chip leader's stack of 490,000 reduced to zero following two big pots with Nico Ehlers.
Ehlers told us how the pair got it in on a
flop with Ehlers holding pocket aces to double up the first time. Then on a turn with a flush possible, Mustafov apparently bluffed off the rest of his stack with the nut-flush blocker, only for Ehlers to call with the second-nut flush.
Mustafov takes home €1,341 for his 28th place finish.