How Old Do You Have to Be to Gamble?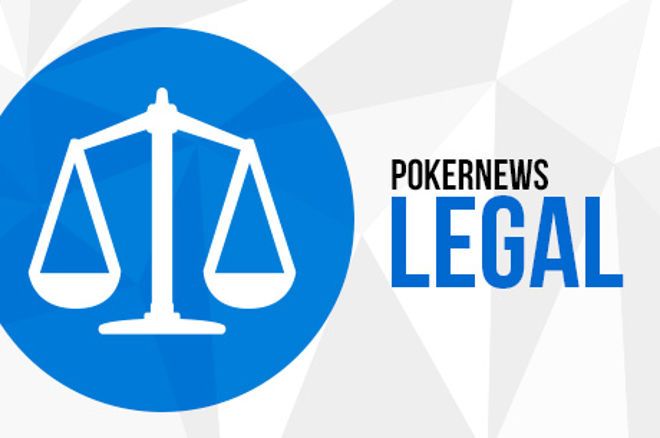 From antiquity into the present, gambling has always been connected with the vices of human behaviour and regulated accordingly (both legally and socially).
Today, most nations around the world maintain a minimum legal gambling age, ensuring that only responsible "adults" (in a nation's eyes, at least) are given the privilege of engaging in such an odds-based activity.
Of course, every nation holds different standards regarding who can and cannot partake in casino gambling (among other types of regulated gambling).
These differentiated standards most often take the form of unique age limitations for specific gambling activities.
Not every country's gambling laws are exactly clear cut, so be sure to read up on local gambling regulations before travelling abroad.
How old do you have to be to gamble in the US
From Las Vegas to Atlantic City, legalized gambling has undoubtedly flourished in the United States over the course of its history.
However, due to its layered federal system of government, there is not a single minimum age for gambling across the entire country.
Instead, each state has jurisdiction to set a minimum gambling age for its citizens, with some states additionally setting different age limits based on gambling type.
The majority of US states maintain a 21+ age limit for most gambling activities. However, the majority of these 21+ states allow citizens 18 years or older to partake in specific state-regulated gambling activities, such as a lottery or horse racing.
Several example states in this category include Illinois, Arkansas, Kansas, Maine, New York, and Pennsylvania.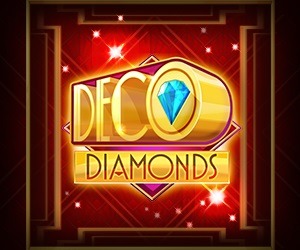 Some US states have kept their gambling age limits comparatively low across the board, allowing 18-year-old citizens to partake in nearly all types of gambling.
Only four states – Iowa, Idaho, Minnesota and Wyoming – allow 18-year-old citizens to make any type of wager while gambling. Meanwhile, a handful of other states – including California, Oregon, Wisconsin, Florida, and Indiana – only allow certain types of bets (such as pari-mutual wagers) from 18-year-old citizens (with the cap lifting at age 21).
Also, certain US states maintain situational gambling age limit regulations that modify who can and cannot gamble based on the location.
For example, South Dakota allows 18-year-old citizens to gamble at casinos on Native American reservations (being as these are the only legalized gambling in the entire state). Also, Michigan requires a person to be 32 before they can sit and play in a poker room.
How old do you have to be to gamble in the UK
Similar to the United States, the United Kingdom maintains a differentiate gambling age limit system that hinges primarily upon the type of gambling being undertaken.
Most forms of gambling and gambling establishments – including online casinos, bingo halls, betting shops, racetracks, and brick-and-mortar venues – accept wagers from those 18 years or older.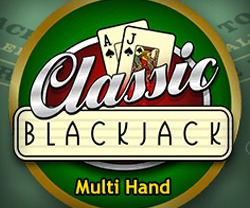 Will you Hit or Stand?
Get two cards from the dealer and decide: are you going to hit or stand?
Register a free account to begin with a bonus!
Play Now
However, the UK does maintain several curious exceptions to this standard limit. Those looking to play the National Lottery (or any other public or private lottery) are free to do so from age 16 onward.
The same goes for betting on so-called "football pools", thus allowing citizens to engage in a type of sports betting at a younger age than most other nations.
How old do you have to be to gamble in China
In China and all regions that fall under its jurisdiction, traditional gambling of all kinds is illegal.
This includes online poker applications, which were banned in 2018.
That being said, there are several state-run lotteries that citizens age 21 or older are allowed to participate in.
Also, underground gambling – including traditional card-based casino gaming and mahjong betting - is common throughout mainland China and lacks a regulated age limit.
However, China's "special administrative regions" do allow some forms of gambling under their "one country, two systems" method of governance.
For example, Hong Kong – which is still in the middle of a tremendous protest - allows betting on horse races, football matches, and lotteries (all of which are state-controlled, to a degree).
As under former British common law, these activities are limited to only those 21 years or older.
Also, Macau has a long history with legalized gambling dating back to the 1850s.
Today, it grosses more gambling revenue than any other city or region around the world. Within its jurisdiction, casino gambling on a variety of Western and Chinese games is allowed to anyone over the age of 21.
Greyhound and horse race betting are also permitted to the same 21-year-old citizens within Macau.
How old do you have to be to gamble in Japan
As in China, most forms of gambling are presently illegal in Japan.
However, several forms of betting (on horse races, motor sports, and football) are permitted within local jurisdictions to all "adults."
Prior to 2017, this "adult age" threshold was uniformly set at age 20. After that year, though, the country decided to lower the age of adulthood to 18 (from 2022), while the legal gambling age was left at age 20.
One of Japan's speciality games receives special considerations when it comes to gambling age limit allowances. Specifically, pachinko parlours remain open to anyone over the age of 18 (despite it being socially considered a form of gambling).
Primarily, this allowance is permitted because of the structures surrounding the regulation of pachinko parlours, such as the fact that they (the parlor) cannot payout directly in cash and do not provide prizes within the same establishment.
How old do you have to be to gamble in Brasil
Currently, gambling laws in Brazil are in flux, due to a reluctance on the part of the government to modernize federal regulations.
As it stands, the minimum gambling age in Brazil stands at 18 years old. However, online casinos in Brazil and many other forms of gambling (apart from racetrack betting) are officially outlawed.
Despite this, there are six prominent casinos across the country. Bingo gaming and slot gaming machines were also legal from 1993-2004 before being re-criminalized.
How old do you have to be to gamble in Germany
Currently, the minimum age to gamble in Germany stands at age 18.
Though casino gambling has been around in Germany since the 1700s, modern casinos and regulations began to pop up following the Second World War in 1950.
From its relegalization to the country's entrance into the European Union, Germany held a state-run monopoly on all gambling (though private establishments are allowed today).
Also, specific gambling laws are differentiated within each of Germany's 16 regions. These laws require different levels of proof to certify one's age when gambling, such as an ID card.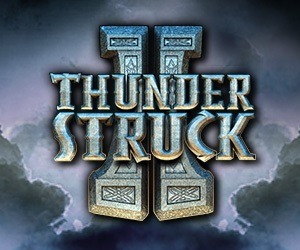 The promotion presented on this page was available at the time of writing. With some Casino promotions changing on daily basis, we suggest you to check on the site if it still available. Also, please do not forget to read the terms and conditions in full before you accept a bonus.