Inside Gaming: Macau Casinos' April Increase Exceeds Expectations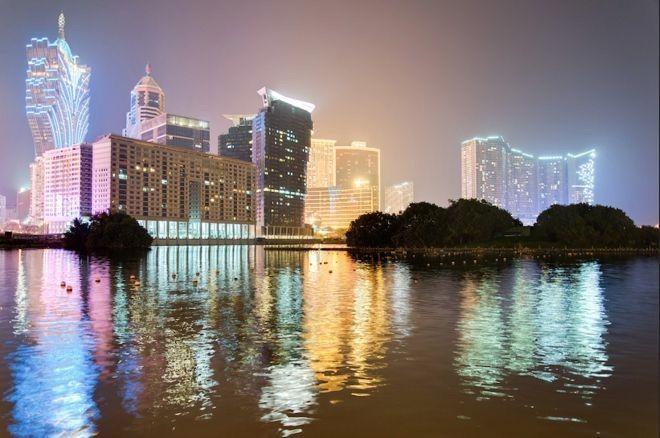 This week's Inside Gaming starts with the latest positive monthly report from Macau, tells of a Vegas-based company acquiring a midwestern gaming machine operator, shares news about a new hire at Crown, and notes how Vegas sportsbooks are eyeing closely the local NHL team's playoff run.
Macau Gross Gaming Revenue Up Again in April
It was yet another positive month for casinos in Macau, according to the latest "Monthly Gross Revenue from Games of Fortune" report delivered by the Macau Gaming Inspection and Coordination Bureau. Revenue for the month totaled just over 25.7 billion pacatas (about $3.18 billion USD), a 27.6 percent increase year-over-year.
That percentage was higher than analysts' expectations both on Wall Street and across Asia. It marks the 21st straight month of gaming revenue increases for Macau casinos.
Angela Han, an analyst at the China Renaissance investment bank, echoed the sentiment of others when she told the South China Morning Post "she had expected a relatively quiet month after a busy March and thought mass customers from the mainland would defer their visit."
The fact that April 2018 had one less Saturday than April 2017 also figured into analysts' projections. However both the mass market and VIP high rollers were present in increased numbers during April, together contributing to the overall gain.
It has been a familiar story over recent months for Macau, with projections of increases by analysts frequently being exceeded. In March the gross gaming revenue in Macau was up 22.2 percent over the previous year, also several percentage points greater than most analysts' predictions.
Grant Govertsen, an analyst at Union Gaming Securities Asia Ltd., said his brokerage is now adjusting its forecasts for the second quarter "to accelerate" much as has happened to start the year, reports GGRAsia.
"With GGR [gross gaming revenue] growth accelerating and both VIP and mass remaining above 20 percent growth, we remain bullish on the market and have a high degree of confidence in our +17 percent GGR forecast for the year with a bias to the upside," said Govertson.
The fact that its not just high rollers but all segments of the gaming market helping with the growth was underscored by a memo sent last month by JP Morgan Securities (Asia Pacific Ltd.. According to that brokerage, Macau's recovery and growth "seems to be highly broad-based, encompassing all segments such as junkets (both big and small), premium/mid-tier mass, and grind mass."
Boyd Gaming Acquires Illinois-Based Gaming Machine Operator
On Wednesday Boyd Gaming Corporation announced it had reached an agreement to acquire Lattner Entertainment Group, a gaming machine operator with almost 1,000 units in 220 different locations in Illinois. The purchase price is $100 million, according to a press release from Boyd.
"The acquisition of Lattner is a strategic opportunity to further diversify and expand our business," said Keith Smith, President and CEO of Boyd Gaming. "Lattner will provide us a valuable new avenue to access gaming customers, and a platform to participate in the expansion of distributed gaming."
David Strow, a spokesman for Boyd, added that "the whole Lattner team is coming on board with us," the News Tribune reports. "They have built a lot of great relationships with local tavern owners over the years."
The acquisition is expected to be completed by the end of June. Based in Las Vegas, Boyd Gaming currently operates 24 different entertainment properties in seven states including the Par-A-Dice Hotel and Casino in East Peoria, Illinois.
James Packer's Vacated Position Filled at Crown Resorts
This week the Australian gaming and entertainment group Crown Resorts Ltd. announced John Poynton would be filling the position vacated by James Packer two months ago. Poynton was named "non-executive director" of Crown.
Poynton currently serves as the director of Burswood Limited, Crown's Perth subsidiary. He's also executive chairman of multiple companies, including Strike Energy, an oil and gas exploration company.
John Alexander, executive chairman at Crown, described Poynton as "an experienced director having previously served as chairman, deputy chairman and non-executive director of a number of ASX-listed companies, federal government boards and education institutions," and thus "an excellent addition to the Crown board," reports Business News.
In March, the Australian billionaire and industry mogul Packer resigned from his position as director of Crown of which Packer's investment company, Consolidated Press Holdings, owns a majority share. A spokesperson for CPH cited "mental health issues" as determining Packer's decision "to step back from all commitments."
Tense Times at Vegas Sportsbooks as NHL Golden Knights' Playoff Run Continues
The National Hockey League expansion franchise Las Vegas Golden Knights surprised everyone this year by not only making the playoffs (the first time since 1980 any NHL expansion team has done so), but skating to a division title. After sweeping a first-round series, the Golden Knights and its growing band of supporters is now one of only eight teams left with a chance at this year's NHL title.
Johnny Avello, executive director of Wynn Las Vegas's race and sportsbook, told The New York Times that if the Golden Knights manage to complete their magical run by hoisting the Stanley Cup as NHL champions, Las Vegas sportsbooks will incur a liability between $5 million and $10 million.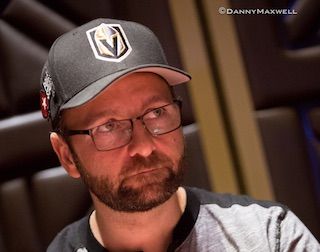 Just before the season began in early October, one bettor with William Hill wagered $200 at 200-to-1 that the Golden Knights would win the championship. Then two weeks into the season (after the Golden Knights won seven of their first eight games), another bet $1,000 at 50-to-1 the team would win the title. Now the odds at most books for the Golden Knights to win the title have dropped all of the way to 4-to-1 or 7-to-2.
According to Art Manteris, VP of the race and sportsbook operations at Station Casinos, they are "staring at a seven-figure liability" if the Golden Knights win the Stanley Cup. The liability is largest for any futures' bet at any sportsbook managed by Manteris since he first joined the industry in the late 1970s.
Stations and other properties have nonetheless found reason to root for the first major sports franchise to come to Las Vegas.
"Across the Strip, casinos are capitalizing from the increased foot traffic at sportsbooks with increased betting volume on other games" in both the NHL and NBA playoffs explained Parikshat Khanna, chief executive at CG Technology who operates sportsbooks at the Cosmopolitan as well as the Venetian and Palazzo.
Photo: Skyline, Tristan Schmurr. CC BY 2.0 Generic.