How to Play Hi-Lo Switch: A Quick Start-up Guide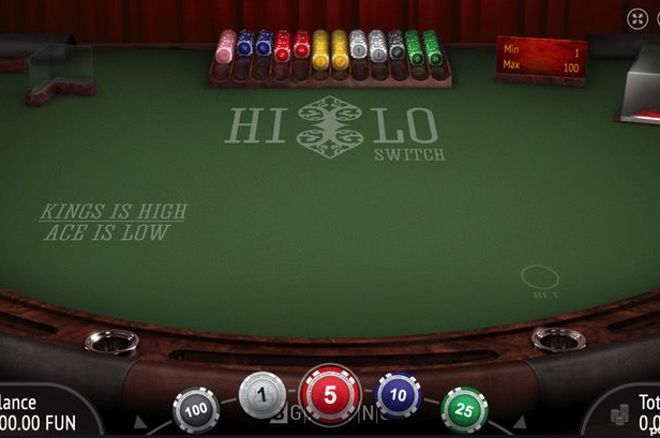 "All of the best games are easy to learn but challenging to master."
That's a classic aphorism from Atari founder Nolan Bushnell. His company instilled many of its landmark games with this simple design criteria, leading to entertaining titles such as Pong and Breakout containing almost no learning curve at all.
Even today, folks looking for digital entertainment search for quick opportunities to get up to speed and begin winning. Among other popular card games, HiLo Switch provides both of these factors in a single package.
At its core, Hilo Switch only requires the player to make an educated guess regarding a dichotomous outcome.
This provides a deceivingly easy entry point for players who are able to accurately predict card game-based outcomes with even a minor degree of reliability.
Even without any strategy, HiLo Switch provides progressive winning opportunities as the round continues, ensuring that players can build their success to their heart's content.
Even if you play for a few minutes a day or a few hours each weekend, Hilo Switch is well worth your time when it comes garnering excitement from playing the odds.
Even with a low learning curve, you'll need to learn this game's basics before sitting down at digital table on your favorite online casino. With the basics in hand, you'll be ready to engage with the game's unique features and, in turn, begin to build your very own Hilo Switch strategy.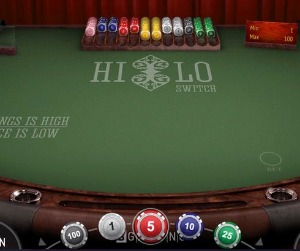 Understanding the Basics
Before a round of HiLo Switch begins, you'll often be asked to place a wager.
If you're playing for the first time, place a minimum wager and continue to do so until you feel confident in your abilities to up the ante. After placing your wager, three cards will be dealt face up before you.
Finally, a fourth card will be placed face down at the end (though sometimes this card is withheld from view altogether).
From here, the player is presented with the option to bet "high" or "low" on each face up card.
In choosing one or the other, the player is guessing whether or not the fourth card will have a higher or lower face value than the chosen face-up card. After all three guesses are registered, the round completes itself by comparing your guesses to the fourth card's face value and totaling your earnings or losses accordingly.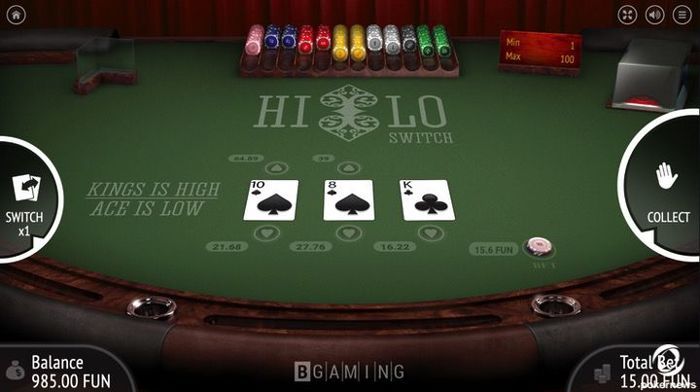 At the player's discretion (due to the solitary nature of most Hilo Switch games), a new round begins. When making their guesses, players should be estimating value probabilities based upon each card's "true" value.
In other words, an ace is equal to a "1" numerically while a king is equal to "13" numerically, making them the respective lowest and highest possible outcomes.
Generally, Hilo Switch uses a 3-deck shoe, with each deck containing 52 cards each. These decks are typically shuffled before every draw and, in some settings, reconstituted with discarded cards on a regular basis (if not every round). As such, traditional "card counting" techniques can be difficult to apply to Hilo Switch.
Taken together, these factors equal out to a theoretical 96.62% RTP.
Understanding the Unique Features
On the surface, Hilo Switch may feel like a simple enough game. In fact, it may even feel like you have a fair chance of success with minimal probability calculations. However, this game adds some complication when it comes down to its unique features.
While the precise parameters of special features will vary from table to table, you can expect the following features to be prominently implemented in most versions of Hilo Switch.
Swaps to Improve your Odds
Hilo Switch wasn't simply iven its name randomly. Rather, it is a combination of the game's most memorable mechanics. The "Hilo" portion derives from the prime method of player input, that being a portmanteau of the guess between whether or not the fourth card will be "higher" or "lower" than the chosen card.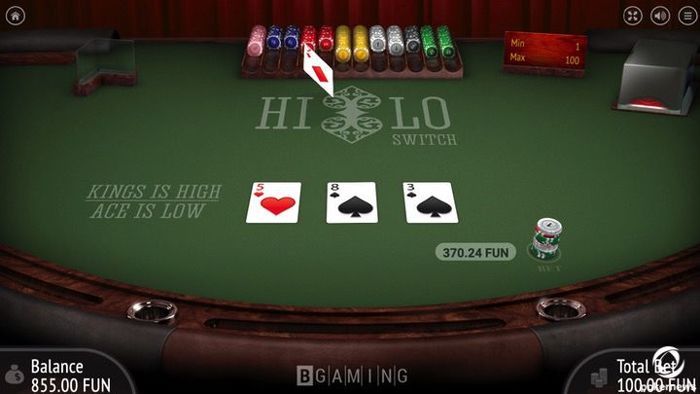 The "Switch," however, derives from an action allowing the player to actively modify their dealt hand (so to speak).
To be specific, during a given round of play, a player may opt to "switch" out one of their face-up cards if they determine that it would be too challenging or non-advantageous to guess its value relation to the fourth card.
A player is able to complete such a swapping action as many times as the table allows, with some Hilo Switch games allotting switch tokens each time the player scores a perfect by correctly guessing on all three face-up cards in a previous round.
Modified Card Values
As noted, Hilo Switch is almost always played with an 'ace low, king high' card valuation system. This stands in opposition to the common card valuation system used in games such as blackjack, where all face cards are considered 10's.
This distinction may require veteran card players to commit this situational change to memory, ensuring that they are always making hi/lo guesses based upon the game's true nature.
Also, these modified card values play an important role in the player's evaluation of the so-called 'middle of the pack' values. In a standard card valuation system, a 5 would represent the dead center of potential card values.
However, Hilo Switch's ace low, king high system places the middle card value around 6 or 7. Here again, this distinction is critical to allowing a player to determine the odds of a fourth card being higher or lower than the chosen card.
Final Thoughts
At the end of the day, you'll be able to learn Hilo Switch in less than a day. Between its basic mechanics and special features, you'll quickly be able to get a handle on this game's operation after playing just a few rounds on your favorite online casino.
You may even be able to craft and refine your own strategy in a condensed period of time (especially when compared to poker or blackjack).
If you've ever considered playing Hilo Switch, don't hesitate any longer. Though the game is easy to learn and challenging to master, you'll surely be able to enjoy it fully from your first round onward.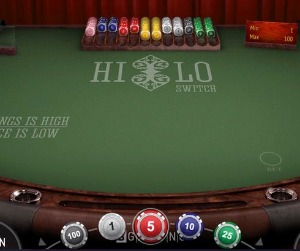 The promotion presented on this page was available at the time of writing. With some Casino promotions changing on daily basis, we suggest you to check on the site if it still available. Also, please do not forget to read the terms and conditions in full before you accept a bonus.