Online Poker Spotlight: David "GhettoFabolous" Randall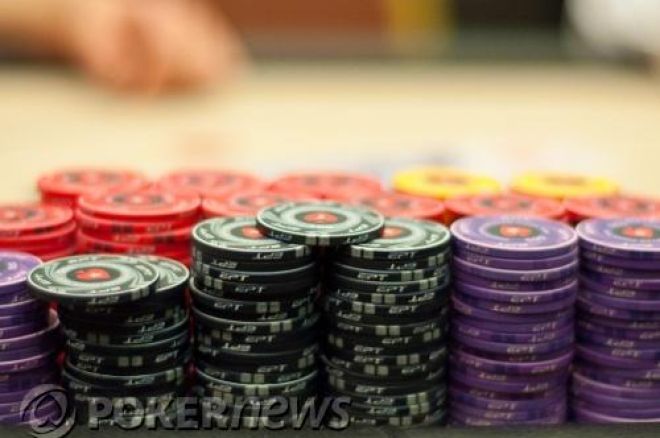 David "GhettoFabolous" Randall is one of the top online poker tournament players in the world. He has secured wins in the Super Tuesday and $100 rebuy events on PokerStars and Full Tilt on top of some big Sunday cashes, as well. We caught up with Randall to discuss poker, coaching, golf and more.
Hey David! Catch us up with what's been going on in your life lately
I've been working on a lot of things, first off, keeping my game in top shape is always important to me, so I've put significant time into that and I've always worked on giving lessons and setting up my new business, teamzear.com
Let's talk about how you keep your game in top shape. You have been playing extremely well the past couple months and have had some great scores. Can you give the audience any secrets or info on how to become successful like you.
Absolutely, the most important thing is to continue to play consistently. The game has changed so quickly and will continue to do so, which makes it very easy to fall out of the loop if you do not play often. Second, going over my own hand histories is also extremely important because it allows me to detach from the moment and see my own flaws I make when I get too emotionally tied to a hand. Finally, it's very important to not overdo it, as well; put a lot of time in, yes, but don't go overboard. Find a passion outside of poker that will give you the opportunity to have balance in your life.
Do you recommend any poker software to use or tools when you play?
I actually do not. I don't personally use software when I play. I feel that a lot of the systems that people use do not account for the situational differences that occur in tournaments. I've spoken about this topic with a lot of top players and very few of them seem to use software. I think that for ring cash it is extremely important but for the purposes of MTTs there are just too many flaws. If something comes along in the future that can account for those differences, then I will give it a shot.
The World Series of Poker is around the corner, what are your plans and which events are you most looking forward to?
I am going to be playing a mix of Venetian deep-stack events and World Series events while I'm there, which will be for the entire summer. I definitely am most looking forward to the Main Event because the structure is excellent. I played it last year and you started with 30,000 in chips and they had two-hour-blind levels. It was awesome!
Do you plan on getting a house with a bunch of players? If so who, and do you guys have any crazy prop bets lined up?
I will be living with a bunch of my students, so it should be an interesting time. We don't have any prop bets yet, but I know we will definitely do some type of competition to see who keeps the pool bar full. My plan is to drink for free while I'm there! (laughs)
Explain to us what teamzear is about or your new website.
Team Zear is all about making playing poker more convenient for poker players. I realize how time-consuming it is to just hone your skills, but there are still all sorts of responsibilities that come along with pursuing poker seriously. That is why we offer tax and financial services to help players take this burden off their shoulders. We also offer Simplified Poker Management (SPM) as a great tool for the sake of record keeping. This way players only have to input results for their sessions and everything from record keeping to tax work is taken care of. In addition to offering these services, there will be some entertainment on the site to keep the mood from getting too heavy. I will be live-streaming videos and there is a functioning forum, as well. We just put up our theme song today on the main page so let me know what you all think. It was performed by one of my good friends Kapital A and produced by Airtight Productions.
What is your passion outside of poker that gives you the balance you discussed that was so important?
Golf. I started playing when I was five, was all-state in high school, and played in college but then really lost my desire to play once I got into poker. I took a two-year leave but recently have started playing a lot again. It's great for fresh air and to help me clear my mind.
What alcoholic beverage will you make sure is stocked by your trainees at your WSOP house this summer?
(laughs) I've always been more of a beer guy; my favorite beer is Corona, so I'm sure there will be a ton of those!
What's your prediction on the Buckeyes football season this year, since based on your avatar they are certainly your favorite team?
Well, I would be impressed if we even made a major bowl game, I think Terrell Pryor is highly overrated, actually.
Which tournament player do you fear the most?
Chris "Moorman1" Moorman, I never seem to get his ranges right.
If you weren't a poker player what would your profession be?
In a dream world, professional golfer. In reality, I would probably work in business; I have a passion for that as well as poker.
Liv Boree, Lacey Jones, Lauren Kling or Kara Scott?
I'll go with Kara Scott, probably the toughest question so far though!
Thanks for chatting with us David, we wish you and teamzear the best of luck!
Follow us on Twitter for up-to-the-minute news, and also become our fan on Facebook.