Online Poker Spotlight: Andy "BadgerPro" Schultz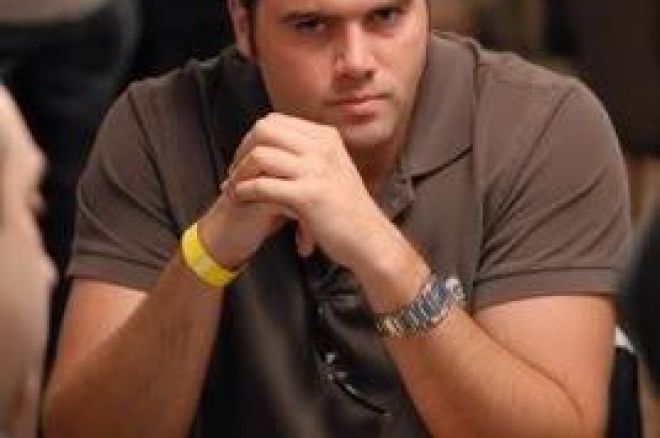 We sat down with Andy "BadgerPro" Schultz recently to talk poker, his summer schedule, and where Megan Fox ranks on his list.
Hey Andy! How's it going? Tell us what has been going on with you and poker these days?
Poker has been rough lately, and I'm currently on a MTT downswing, but everything non-MTT-related has been going great. I have been playing some 6-max cash games to spell the MTT downswing including starting to learn PLO.
Have you been playing many live MTT's for the most part or strictly just online?
I started out the year in the Bahamas for the PokerStars Caribbean Adventure and also played in the World Cup of Poker for Team USA. I didn't do anything in the PCA Main Event but our team got fourth in the World Cup out of nine. Also, I flew out to LA for the LA Poker Classic and played four tournaments there including the $3,000 6-max event, a $1,000 event, the $5,000 event, and the Main Event. I didn't cash in any of them but did get deep in the 6-max event and won a $1,000 satellite into the Main while out there.
Do you prefer playing live or online? Also, which do you feel is more tough to play, live or online, and why?
I prefer to play online. The convenience of being able to play from home and set your own schedule is a big part of it. You are also able to get a lot more hands per hour in online. Reaching close to 1000/hour at times, whereas live you are lucky to see 30/hour. I feel the online games are a lot tougher than the live games right now. It seems you have a lot of tough players getting into the games and most of the online players take advantage of the forums and online training sites and are able to improve their games quickly. I enjoy playing live too but just find it tough to put in the volume needed to counter how much variance there is in poker. I think I have a pretty good balance right now traveling about once a month to live tournaments and spending the rest online.
The World Series of Poker is right around the corner, do you plan on playing many events and what ones are you looking forward to most?
I'll be in Las Vegas for the whole series. I'm flying out sometime in late May just before it starts and then leaving after the Main Event is done. My favorite events during the WSOP are the 6-max events. You get to play a lot more hands and it seems the play in them stays deeper for longer. I am obviously looking forward to the Main, the best tournament of the year and the most frustrating.
Alright H2H (head to head) questions: If you aren't busy grinding in front of the monitor all day, what would the BadgerPro be doing?
I get into a lot of hunting during the fall and spring. In the winter I'll be out on the slopes snowboarding or skiing and also I try find a little time to do some bowling. In the summer it's golfing and softball. I also try to work out on a regular basis and have been doing the P90x system that seems to be gaining a lot of popularity right now. I just purchased a condo at the end of last year in Madison, so I'm still working on getting settled in. I've also been addicted to Call of Duty - Modern Warefare 2 and have spent way too much time playing it since it came out at the end of last year. I got into Modern Warfare late and didn't really play it a ton. They are both way too addictive though. I try to avoid looking at how much time I've spent on Modern Warfare 2.
Top three movies this past year that you would recommend to the viewers and why?
The Hangover because it's hilarious, Avatar - great graphics and very entertaining, and Underworld: Rise of the Lycans since it's another good movie in the Underworld series.
Favorite travel destination and what is your dream place?
Of the places I've been I have to say Aruba has been my favorite. The weather has been great the times I've been down there and the beaches and water are amazing. Right now, my dream destination would have to be getting over to Europe to do some traveling. I haven't made it over there yet and am looking to do so this year.
What is usually rocking in your iPod while you are pwning the donks?
Foo Fighters, Shinedown, Daughtry, Breaking Benjamin, Three Days Grace, The Fray, and Seether to name a few.
Lastly, Jessica Alba, Megan Fox, or Scarlett Johansson. Rank them for us!
Megan Fox, Scarlett Johansson, and then Alba. I had Fox as my PokerStars avatar for awhile but she just wasn't lucky enough to hold the position.
Lol! Thanks for doing the interview Andy, it was a pleasure!
Follow us on Twitter for up-to-the-minute news.