Online Poker Spotlight: Daniel "Jungleman12" Cates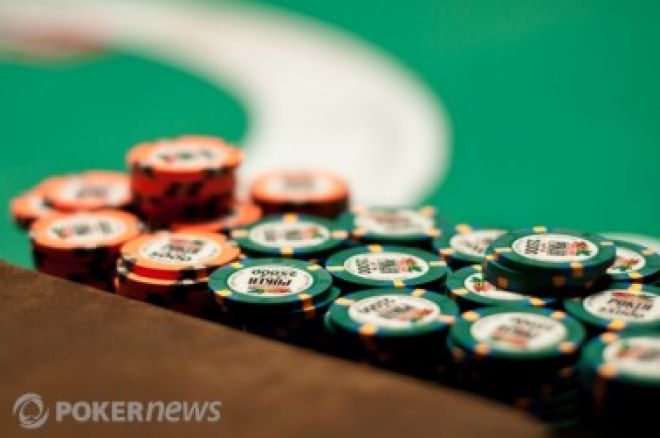 We recently sat down with the newest CardRunners instructor Daniel "Jungleman12" Cates to discuss a little poker. On top of that, we wanted to find out how he balances poker and school, and of course, who his celebrity crush is.
Hey Daniel! How's it going? Catch us up on what has been going on in poker and your life these days.
Well, high stakes action has died down a bit this month in comparison to last month in particular. As far as online goes, I'm on a small downswing, but can't really complain, considering May. I'll likely start putting more focus into live poker soon also.
Tell us how you first got into poker, where it all began, and how you moved up so quickly.
I got into it during high school. The idea of playing a game for money captured my interest (this was back in 2007 I believe) in $5 to 10 high school games I usually won, but when I started playing the only consistent games that ran (local $.50/$1 and $1/$2 games), I lost a lot of money, relatively speaking, over the course of the summer of 2007 — about $3,000. I decided then that I should play the lowest stakes possible and study the game and slowly work my way up.
Can you give the readers some good advice or tips on bankroll management and tilt factor? Those seem to be two big key factors in making it to the top.
Bankroll management is pretty simple: don't play a stake that you don't have 20 buy-ins or more in and more buy-ins at higher stakes. Tilt control is difficult to get over. It's important to realize that tilt is always a mistake and discipline yourself emotionally to realize that it takes more will power than anything.
You said you are about to start playing live poker soon. I know you're 20 years old right now, but what will be your first live event?
I played in PCA this year, and I will likely play in some European events soon, as well. I will, hopefully, play in the World Series of Poker next year, which I look forward too.
Right now, you are a college student at the University of Maryland. How tempting is it for you not to drop out of college when you are one of the best players in the world who is up over $2 million? Do you see yourself getting your degree and how do you balance school/poker?
It's pretty tempting to drop out of college, for the moment I may put it on hold. My focus on school has increasingly waned, especially as of this year. I want to get a degree, although it might not be worth the effort at this point in time for me.
If you are not crushing $500/$1,000 no-limit, what would you be doing in your spare time?
I would mostly either be hanging out with friends or playing video games. I'm also into a lot of underground music and currently attempting to get in good shape.
Xbox, PS3, or Wii? Also, what are the games of your choice?
PS3 and Wii for sure! Grand theft Auto from back in the day, Call of Duty 4, and a bunch of RPG games such as Super Smash Bros.
What's in the iPod when you are pwning the donks?
A variety of things, although I rarely listen to music while I play. I'm a fan of some indie, electronic music, metal, experimental stuff, and other random things. Some popular bands I like a lot are Deadmau5, MGMT, Buckethead, and Streetlight Manifesto.
What is the most balla thing you have bought with your money?
Nothing yet! Although I may get a car soon. I've invested some and also thrown the occasional big party, partybus ftw.
I like your style! What kind of car will you buy or which models are you looking at?
Thanks! Maybe a Porsche Cayman or a sporty Lexus.
What is your favorite alcoholic beverage?
I like a lot of champagne and also some light liquors, such as Disaranno.
Lastly, who is your celebrity dream crush and why?
I haven't put much thought into that. [laughs] I would have to say Eva Longoria when she was younger. She is really cute and seems to have an attractive personality!
Thanks for taking the time to talk to us and we wish you the best of luck with poker and school!
Follow us on Twitter for up-to-the-minute news, and also become our fan on Facebook.