Online Poker Spotlight: Keith Gipson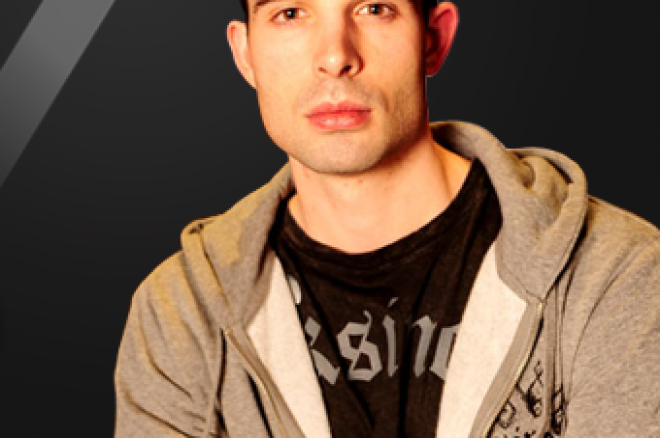 Hustling and gambling since he was 17-years old, Keith Gipson, who plays in some of the biggest live games in Vegas, sat down with us to discuss how he got his start, the games in Bobby's room, and more.
Hello, Mr. Gipson! Thank you for taking the time to stop in and talk to us. For the readers who don't know much about you, please give us a little background.
I started my gambling career as a professional blackjack player. One day, a friend and fellow blackjack player told me to look into poker. I gradually moved up from $2/$5 no-limit live to some of the biggest games that run in the world.
You are a consistent regular in Bobby's Room correct? What games and types of limits do you play in there?
Consistent is relative, I guess. I frequently play in Bobby's Room, but the high-limit mix game players play there a lot more. The only times I play in Bobby's Room are when big no-limit hold'em or pot-limit Omaha games run. The games have to have a $20k buy-in or bigger to go into Bobby's Room, so they are usually $100/$200 with an ante.
Do you ever play online in the big pot-limit Omaha, or no-limit hold'em games on Full Tilt or do you just mainly play live?
I don't play the big online games. I basically just play live.
You recently just signed with the new poker site Victory Poker, can you tell us how this has affected you and what made you sign?
I signed with Victory Poker because the people involved are all my close friends. I hang out with Brian Rast, Antonio Esfandiari, Andrew Robl, Dan Fleyshman, and Dan Bilzerian all the time. When Fleyshman had the idea for a poker site with us as the faces, it was an easy decision for me.
This past weekend, I heard you and the boys went to the Playboy Mansion. What special occasion was this for and how was it?
Our friend Marvin Epstein hosted his annual Kandy Masquerade at the Playboy Mansion. It was packed with really hot girls in scantily clad costumes. I unfortunately had to be on my best behavior because I had to return for Day 3 of the LA Poker Classic Main Event.
Besides playing poker, what would you consider some of your favorite hobbies?
Well, in addition to playing poker, I read about poker, talk about poker, watch poker on tv, and think about poker. While that's pretty much the truth, I also enjoy hanging out with friends and watching MMA!
What is the craziest prop bet you have taken part in, or seen in the past year?
Just because of how ridiculously big the betting got, I'd say it was a Lodden Thinks session between Antonio and Brian. One question could have been a $40k swing for either of them. They had a bet on which answer to a Lodden Thinks question was more ridiculous: A) That Michelle Obama would rate Mike Matusow as a 100 on a scale of 0-100 (100 being the greatest sexual experience in her life) in bed or B) that on a random Tuesday night at 8 p.m. there would be 1,850 people in Tower 2 of Panorama Towers. Antonio thought A was more ridiculous, while Brian thought B was. They proposed the question to a judge, Lee Merschon, and Merschon agreed with Antonio. Antonio won $5k off of that. Since Rast thought Antonio's judge was crazy, they added 4 more judges (Sorel Mizzi, myself, Tom "durrrr" Dwan, and Alec Torelli). After long discussions, Dwan and I voted for Rast, and Mizzi and Torelli for Antonio so they chopped the $20k bet. They had bet $5k on each answer per judge. After further discussion, Mizzi and Torelli decided that Rast was right giving him a 3-1 favorite, but the ruling was still deemed a split.
That is hilarious! OK, who is your favorite MMA fighter of all time and why?
Anderson Silva because he obviously is in a class of his own. His striking skills are incredible. How do you knock out Forrest Griffin with a jab while moving backward?
Your dream destination or vacation spot?
It's cliche, but Hawaii is awesome!
Lastly, we hear you run really good in credit card roulette. What's the trick?
The trick is to lose the $30 lunches with your friends so that when the big 12-person gourmet dinner bills and bottle service bills come, you're due for a win!
Keith we wish you the best of luck! Thanks again!
Follow us on Twitter for up-to-the-minute news.