Online Poker Spotlight: Evan "PURPLEPILS99" Parkes
Ryan Nelson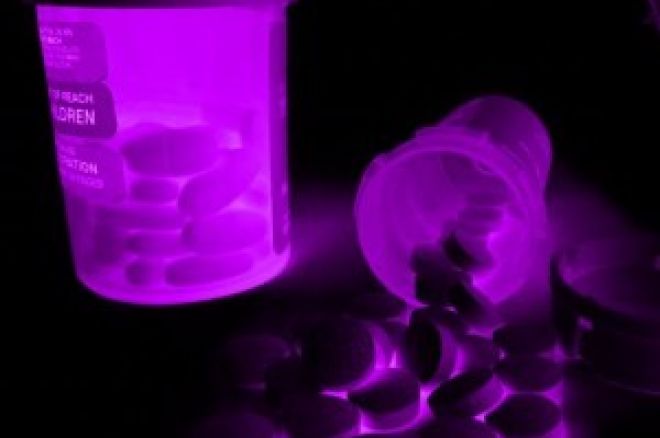 Pokernews: Hello Mr. Pils! I take it you are a big fan of Eminem and D12. What's been going on in your life lately?
Evan Parkes: Hey Ryan! Yes, I am a big fan of them both. Nothing much has been going in my life really. I have just been playing poker as usual.
PN: How has poker been going for you lately? If I am correct, I believe you haven't played as much, and are becoming a big backer?
Parkes: Poker is going pretty well, I have been doing really well lately at the moment. I was kind of slacking off for the past month or so, but I'm just starting to put in some more volume and get some scores again. As for becoming a big backer, this is true, I back 13/14 very solid regular online players. It isn't going great at the moment, but that's just how poker is sometimes. It's just a matter of time before things turn back around, hopefully.
PN: That's great to hear! Do you not mind telling us who some of the big players that you back are? If not, that is understandable.
Parkes: Yes, it is not a problem at all. There are a few names that you should recognize; UhhMee, Theczar19, Comptonmasta, The Ute, Petie_bigstacks, Inhidonks, Gettin deep, Dajatt13, Pimpnuho, XgamesetmatchX, Pojai, and mattdogg2443. Most of these players are regulars or recognizable.
PN: Yes, there are definitely some good names in there. How much per week do you spend on your horses?
Parkes: That's a tough question. There are good weeks and there are bad weeks, the same as everything else. On a good week, where everyone is getting scores, they just keep their bankroll. They play everything and don't have to ask for money. On bad weeks, it can get pretty vicious and I can spend anywhere from 20-50k.
PN: Damn, that's a lot of money for a bad week. I guess SCOOPS could get pretty costly if your players are running badly.
Parkes: It is either going to be really bad or really good, but all it takes is one! ONE TIME PLZ!!!
PN: Do you have any live tournaments coming up in the future?

Parkes: As a matter of fact I do. Monte Carlo is coming up in late April/early May, and then in late May is the CPT in Calgary which should be fun because I'm going with a bunch of friends. I am definitely looking forward to that.
PN: Are you playing the ME in Monte Carlo?
Parkes: I'm not 100% sure yet, I qualified through a satellite into the $5,200 PLO. I definitely want to be in the main event, so I am going to try my hardest to get into that as well.
PN: Obviously you are more of an online player, but have some live experience. What do you feel is the key to success in live tournaments?
Parkes: I think it's fairly similar to online poker in most ways, but also very different. Live poker reminds me of a really well structured online tournament (which are my favorite) like the 5k FTOPS, or all the SCOOP/WCOOP tournaments. I think the key to live is just playing a lot of small ball, playing a lot of hands in position, and just taking advantage of a bunch of the really weak live players.
PN: Well I would ask you about the WSOP, but you're not 21 yet. That rule sucks to say the least!
Parkes: Haha, yes it does! I still got a ways to go, but I'm happy with playing online, and even the EPT's and CPT's for the moment.
PN: Alright, onto the "H2H" questions. When you are not playing poker, what would an "ideal" day be for you?
Parkes: An ideal day, hmmm. I would have to say playing a round of golf somewhere hot and sunny (not Vancouver lol), and not much else really to be honest. Spending time with my friends and going out is basically what I enjoy.
PN: Alright when you're at a final table of an event, what is the one "Clutch" song that you have playing on your Ipod?
Parkes: Wow, that's a tough one. I would have to say either Pac's life or just a bunch of techno that I like. I listen to pretty much just techno and rap. It's a funny mix but they're both amazing!
PN: I like your style sir! Techno and rap is all I listen to also. Nothing beats DJ Tiesto. In your opinion who is the most solid MTT online player?
Parkes: I agree! Well what are you asking; who's the most solid, who has the most skill, or who is the best?
PN: Give us the answer to all three then.
Parkes: Well, besides me, obviously I'm all three of course. I think as most skilled, I would probably have to say Moorman. He's just a sicko and a great guy all around. As for most solid, I think I'd have to go with stammdogg or chicagocards1, because they are both solid fairly nitty for the most part. They both play very well and get the job done. Lastly, the best player overall is Moorman, he's just playing super sick right now and always seems to win everything.
PN: Yes, Moorman is a sicko. I'm surprised you didn't say Mr. Menlo, it seems like everyone does.
Parkes: He's obviously a great player, but more props to Moorman. He grinds it and gets the job done.
PN: Last question; Jessica Alba, Scarlett Johansson, or Megan Fox?
Parkes: Another tough tough question, lol. Scarlett can look really bomb sometimes, but I just can't say no to Alba. You can never go wrong with her.
PN: I agree with you, Alba is flawless. Evan thanks for taking the time to talk to us, we wish you the best of luck with the SCOOPS and live events!
Parkes: Thanks a lot Ryan! It was fun really, I appreciate it.