Online Poker Spotlight: Jason "mkind0516" Laso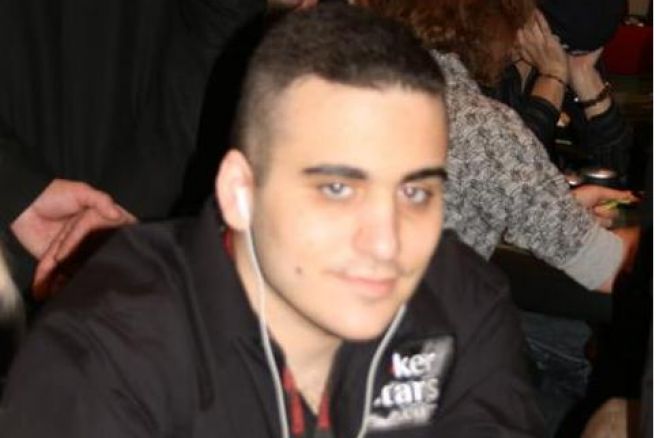 Pokernews: Hello Mr. Laso! How is the poker life treating you these days?
Jason Laso: It's been on and off and still shaking off some cobwebs, but doing OK overall. Certainly very frustrating though.
PN: Well it's good to hear that you're doing well! If I'm correct, I thought you took a break from poker for awhile and were just in school. What revived you to start playing poker again?
Laso: Yes, I took most of 2008 off, and then in Jan. I went to the PCA as a visitor. It was a great to vacation in the Bahamas, but I started missing poker. A few weeks later I went to Borgata for the winter open and played in two preliminary events and the main. I went deep in both prelims but got really unlucky blah blah blah. Anyway, I got the poker bug again, so now I'm part-timing it again.
PN: Well it's good to hear that you're back in action. How do you balance school and poker?
Laso: Unlike the 1st round of school vs poker, I'm putting school first this time. I'm trying to only play tournaments on weekends or days where all my work is done. Otherwise I'll just play some PLO when I have an hour to spare. Basically I make sure all my work is done. Plus I will not bring my laptop to class. I'm trying to make poker a hobby again and not a job because that's where it went wrong last time.
PN: I would say the majority of poker players don't have a college degree, why do you feel it is so important to get one?
Laso: To be honest, when I went back to school I had no idea what I was going to do with a degree. I didn't know what kind of job I wanted, but I went back because I knew wasn't playing poker anymore. I needed to do something productive with my time. Plus the economy is really bad right now. I for one had a lot of money tied into the stock market that I lost. Hopefully that picks up soon enough but in the meantime, it just made sense to finish school.
PN: Hopefully the economy will turn around soon, and we will be out of this recession. What are you majoring in?
Laso: I'm majoring in is business, but I don't plan on doing anything with it. It was during this semester I finally figured out what I want to do and it's not business, though I might finish my degree in it anyway since I have most of the classes done.
PN: What exactly do you want to do?
Laso: Ever since grade school I can always remember my teachers and parents telling me I'm a great writer, but the idea of books sort of turned me off so I never took it seriously. In the last year I finally realized something I could do that could combine my apparent writing abilities (so I'm told) with something I love. The going plan for now is to write a TV show or a screenplay, likely by the end of the year at the latest. I'm taking this noncredit course at Rutgers this summer run by some guy who wrote some TV shows and movies, in lieu of going to the first week of the WSOP. So I'm finally starting to take the idea very seriously. We'll see where it goes.
PN: That sounds very interesting, and it would definitely be a cool industry to be working in. What is your next live tournament?
Laso: I'm playing a tourney at Borgata, which starts Saturday. It's a $1500 No Limit Holdem tourney. The WSOP ME will probably be my next tourney after Borgata. I can't play many WSOP events because I'm thinking of going to summer school.
PN: Have you ever played the WSOP ME before?
Laso: Yes, last year I played it. I busted with like an hour left on day two. I played both days with a 103 degree fever. It was quite possibly the two worst days I've ever had playing live poker in between getting owned on the felt, fighting exhaustion, and throwing up on breaks.
PN: That sounds pretty terrible. Hopefully you will be healthier this year. Do you have any crazy prop bets lined up for the WSOP?

Laso: No, I'm like the least degenerate gambler there is. I learned my lesson about degenning in my younger days.
PN: Wow, a poker player that doesn't do prop bets. That's a first, good for you.
Laso: I always tool out when I lose, so I figured I shouldn't.
PN: Lol. Alright, onto the "H2H" questions. When you are not playing poker, what do you enjoy doing in your free time?
Laso: As I alluded to earlier, I love TV.
PN: What is your favorite TV show?
Laso: I would say "How I Met Your Mother." The writing is brilliant (which I'm starting to appreciate) and the actors are incredible. My PokerStars avatar is even Neil Patrick Harris. It's on Mondays at 8:30 on CBS.
PN: Nice. I'll have to check it out. Next question, you have the radio blasting, and you are singing in the shower to one song? What song are you singing when you think to yourself "I'm really glad nobody is here to catch me singing this song?"
Laso: I'm a big boy band fan, but I don't make that a secret. I'd have to say "Tearin Up My Heart" by N'SYNC. More recently, I've been digging "Crush" by David Archuleta. That's not exactly a flattering song for a heterosexual adult male either.
PN: Ha. At least you're honest, I appreciate that. Who is the biggest MTT nit?
Laso: I can give the answer that 99% of people who play at high stakes will give u. That would be the man, the myth, the legend, the mustache….. "Wachovia"
PN: You are a huge UFC superstar, what poker players a$$ are you going to take down first?
Laso: Hmmm, that's a good question. I guess I'll be the good guy and say Russ Hamilton or anybody that runs UB.
PN: Excellent choice sir! Jason it was a pleasure having you stop by. We wish you the best of luck in your future tournaments, and also in your screenplays too.

Laso: Thank you for having me.