Online Poker Spotlight: Michael "michaelsc" Schwartz
Ryan Nelson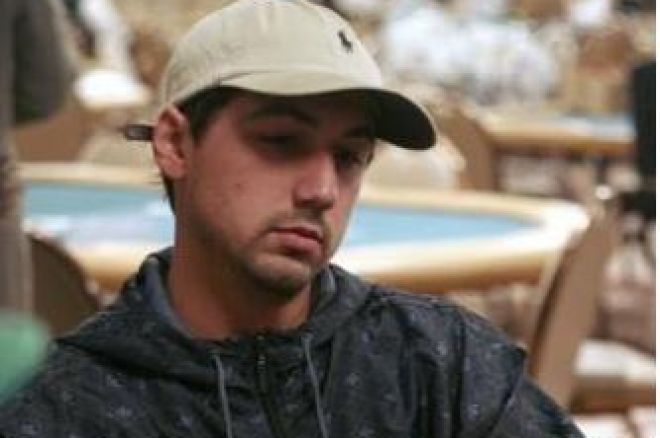 Pokernews: Hello Mr. Schwartz! We all know you as the well known online Pot Limit Omaha player "michaelsc" What's been going on lately with you?
Michael Schwartz: Lately I have been making a few transitions in my life and in poker. I have been living back and forth between Las Vegas and Atlanta. I also have been dabbling with some extreme high stakes PLO cash games. Most players know that I primarily play any game on the internet in the limits of 5/10 and 10/20 PLO, but in the last couple of months I have played limits varying from 25-50, 50-100, and 200-400. It's been up and down, but it has been a great experience to play with some of the best in the world. I also have been doing some PLO videos for deucescracked.
PN: Those are definitely some sick limits and monstrous players that you have been battling with for the past couple of months. For the newbie's, explain your bankroll management strategy in PLO please.
Schwartz: Well I am extremely conservative when it comes to bankroll management for many reasons. I enjoy my current lifestyle so I have to maintain that by being cautious with shots at nosebleed stakes, pay a high amount of taxes, and make sure I don't break my comfort zone moneywise. With that being said PLO is a very humbling game with a very high variance, and I would suggest that you are always comfortable with losing 10 buy-ins in a day at that limit. So even if you have a $50,000 bankroll, which is enough for a game like 3/6 PL (multi tabling that is) you must be willing and feel positive about your game and yourself to blow 5 to 10k in a day or even in a couple of hours. With that in mind, you must also be able to take proper shots at the higher stakes if you have an edge at the table, but only if you can maintain your same buy in strategy and style of play.
PN: How many buy-ins would you say you need to feel "protected" in PLO?
Schwartz: Depending on a few variables I would say it is somewhere around 50. You must factor in that it might be a smoother transition to move from .50/1 to 1/2, but quite different from 2/4 to 5/10, and 25-50 to something like 200-400. I say that because there are some major adjustments needed when facing new opponents and limits.
PN: Thank you for the insight. Obviously you are strictly an online PLO player, but the WSOP has some Omaha events. Do you plan on playing any of those?
Schwartz: Yes, I actually plan on playing every PLO event this year at the WSOP. I played in every event last year except the 5k rebuy, and had one deep run in the $1500 PLO rebuy where I finished 11th. I am upset that they have taken the rebuy's out of the WSOP this year considering how great the PLO rebuy events have been in the past. They attract the best fields and bring a very high prize pool.
PN: Approximately how much do you think you will spend in buy-ins?
Schwartz: I would estimate around $50k considering I will be playing 2-3 10k events.
PN: Damn, that's a lot of money. The day before an event, do you have any certain rituals or specific guidelines you follow to prepare yourself for the tournament?
Schwartz: I might add a new ritual this year and not play high stakes cash games the night before any event. I was disappointed with my play in the 10k PLO World Championship event last year, which could be predominantly caused by a late night high stakes cash game. It was a very juicy game, but I ended up being stuck quite a bit at the wee hours of the night. I was too concerned about the hands from the last night rather than focusing on the tournament.
PN: Sorry to hear, hopefully you can come back and have a great WSOP this year. Alright, onto the "H2H" questions now! When you are not playing poker, what would an "ideal"
day be for you?
Schwartz: An ideal day for me would be a day of skiing at the mountains or a vacation at that beach. If I was home, it would be something simpler like hanging out with my nephew, followed by a very nice dinner and drinks with friends.
PN: Both sound good either way. You just had a 500k score; do you drive to Best Buy or Charles Schwab? What is your first stop?
Schwartz: If it was earlier in my career it would be Charles Schwab, but at this point it would most likely be to a Porsche dealership. Ha!
PN: When you make the final table in one of the PLO events at the WSOP this year, what's the one clutch song that you will put on to pump you up?
Schwartz: It would have to be one of many songs from "The Game."
PN: lol! Funny you say that, I have "The Documentary" CD in my car player right now. I am going to need a song from you though buddy.
Schwartz: haha! That's too funny. I will go with "We Ain't."
PN: Onto the last question, let's say you are as big of a balla as Durrrr. You have the "michaelsc" challenge, what 3 players would you least like to play. Please rank in order of who you think would be the toughest to play and why?
Schwartz: Well I haven't played a high sample of hands with some of the best in the world, but in heads up PLO it would have to be 1. durrrr, 2. phil ivey, and 3. cole south. I choose these three players because it is extremely hard to play HU PLO with someone who is aggressive, has ability to make frequent moves, is willing to gamble, and overly bankrolled. These three players have all of the important attributes to make it hard to play 50k hands against HU.
PN: It was a pleasure Michael; we wish you the best of luck at the WSOP. Thanks for your time!
Schwartz: No problem, it was a fun and thank you again!