Final 9 Comic Releases First Issue to Public for Free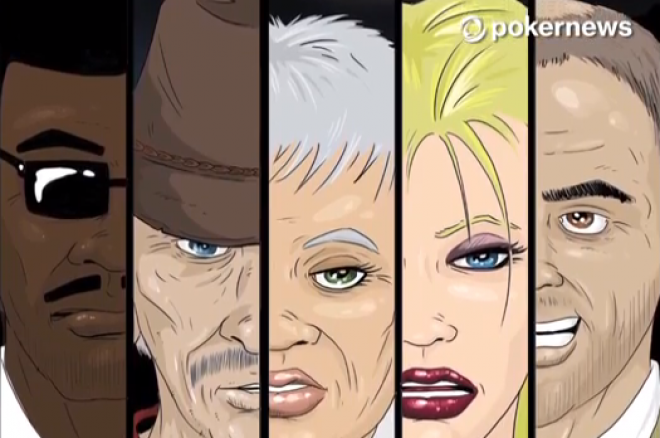 Last week, the first issue of Final 9 by Room 101 Publishing, a comic book that hopes to capture the action of the high-stakes action poker world, was released. Comic and poker fans alike can get the issue, the first in a series, for free on final9comic.com.
"I'm very excited we have finally launched. It's been a very long road with a few twists and turns along the way, but we're finally here," said Final 9 creator Anish Patel. "From the beginning I wanted to share my vision, and create a high-quality poker graphic novel and do it before anyone else. By launching Final 9 I feel like I have finally put my mark on the poker world. I hope poker fans enjoy what we have done, and that the comic will attract new people to the game who may not have played before. "
Patel, who hails from the UK, enlisted Calvin Innes to illustrate the project. Final 9 follows the exploits of players involved in a major poker tournament in Las Vegas. The series will explore the different aspects of the game, and the players involved. From legitimate high-stakes games, to online tournaments, to backstreet big money games run by gangs of ruthless criminals.
"We will be launching a new issue every month. The comic will be available in a number of formats. Fans can read the series weekly online, as new pages will be uploaded in the form of an on-going 'webcomic'," Innes explained. "The digital versions of the comic will also be available in all major digital comic book formats, and available to download for ebook readers. Details of all of the different formats will be on the website, as well as loads of extras."
"We currently have the first 10-12 issues written, meaning there will be a good 12 months worth of content," Patel concluded. "Although the initial plan was to only have these 10-12 issues, while developing them so many other ideas and possibilities came up so I'm now working on a few ideas for future issues, too. We'll see how the fans take to the comic and take it from there."
To download Issue #1 of Final Nine, click here.
For more on Final 9, check out the following video:
Get all the latest PokerNews updates on your social media outlets. Follow us on Twitter and find us on both Facebook and Google+!